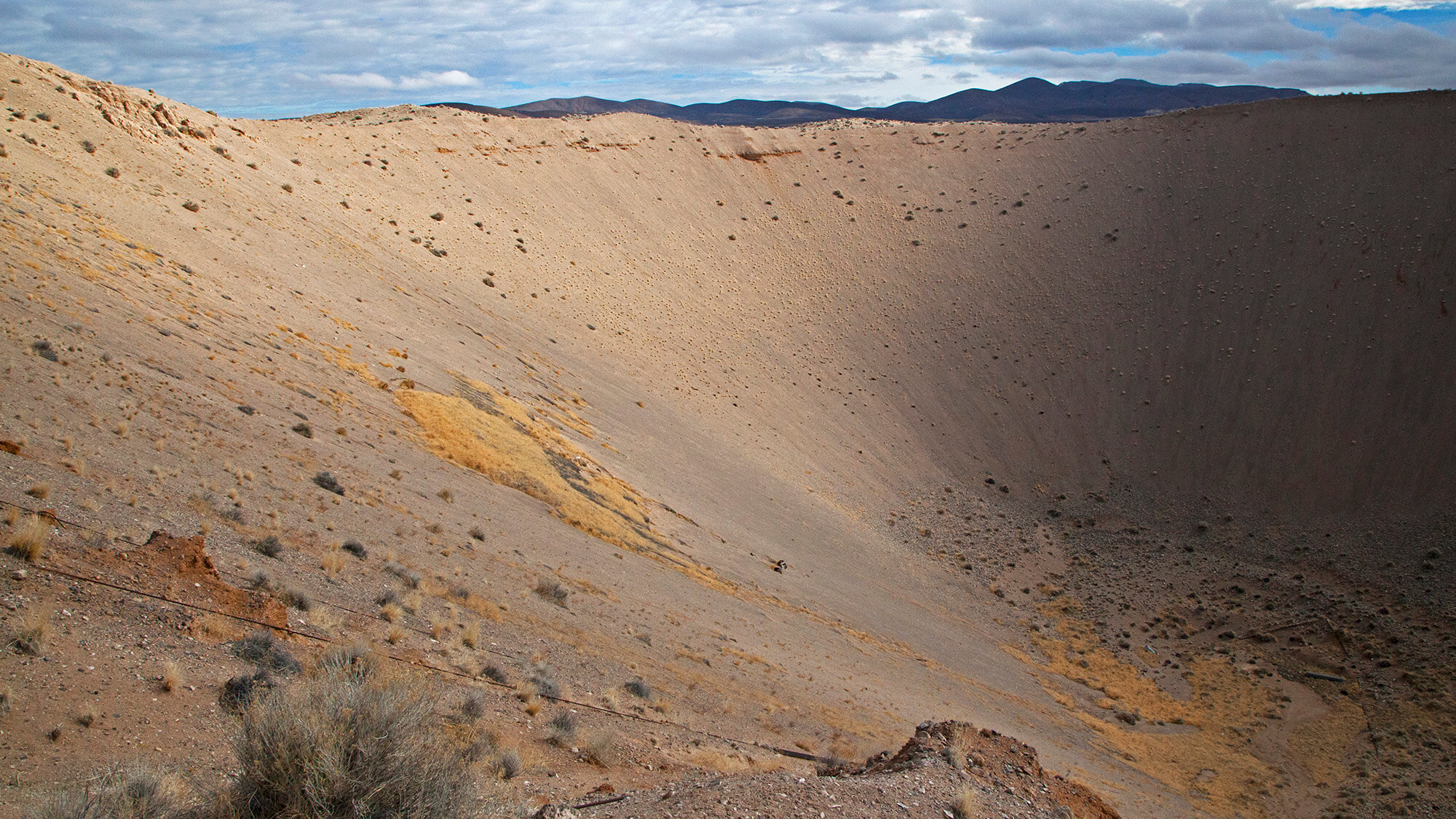 Nevada National Security Site Tour
Anyone visiting the Silver State, especially the Las Vegas area, should most definitely immerse themselves in Nevada's fascinating slice of atomic history. The National Atomic Testing Museum is located not far from the Strip, but you can really kick your history lesson up a notch by snagging a spot on a tour of the Nevada National Security Site.
Formerly known as the Nevada Test Site, this is the area located about 65 miles north of Las Vegas where scientists conducted hundreds of above- and below-ground nuclear tests from 1951 all the way through 1992. During this era, the United States was on the brink of the Cold War, and tests were conducted in this extremely remote section of Nevada to better understand the capabilities of nuclear weaponry in an effort to protect the nation.
By snagging a spot on this tour, visitors can count on accessing over 250 miles of the Nevada National Security Site, an area that's otherwise completely off limits to the general public. Tour participants are screened in advance and must possess proper identification in order to partake in the tour—but let's all agree that this detail makes it all the more exciting, right?
MAJOR POINTS OF INTEREST
Completely separate from Yucca Mountain and notorious Area 51, don't expect access to these areas on the Nevada National Security Site tour. Instead, wrap your brain around seven amazing points of interest you will most definitely get to see.
Mercury, NV
As the Nevada Test Site was 65 miles north of Las Vegas, it didn't take long for workers to realize this was a bit of an intense daily commute. When nuclear testing began in 1951, employees needed a bit of a home base that didn't require them to drive 130 miles a day. As a result, the community of Mercury, Nevada was established. While no one actually resided within town, dormitories were constructed in case anyone needed to stay overnight. Almost every amenity one might possibly imagine existed within Mercury, including a maintenance shop, medical services, cafeteria, movie theater, health center, an eight-lane bowling alley, an Olympic-sized pool, and a chapel to accommodate Sunday worshipers of all faiths.
Frenchman Flat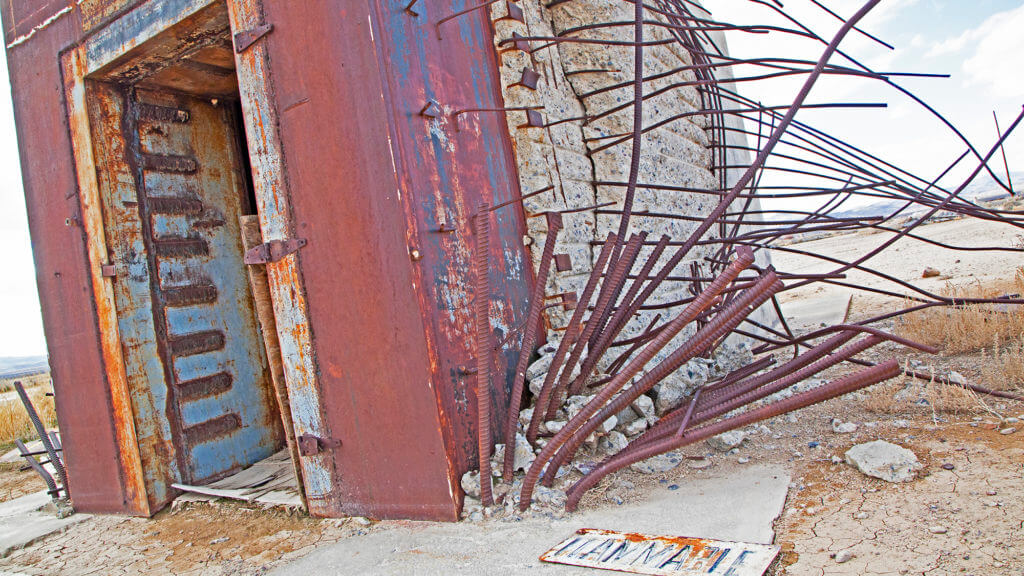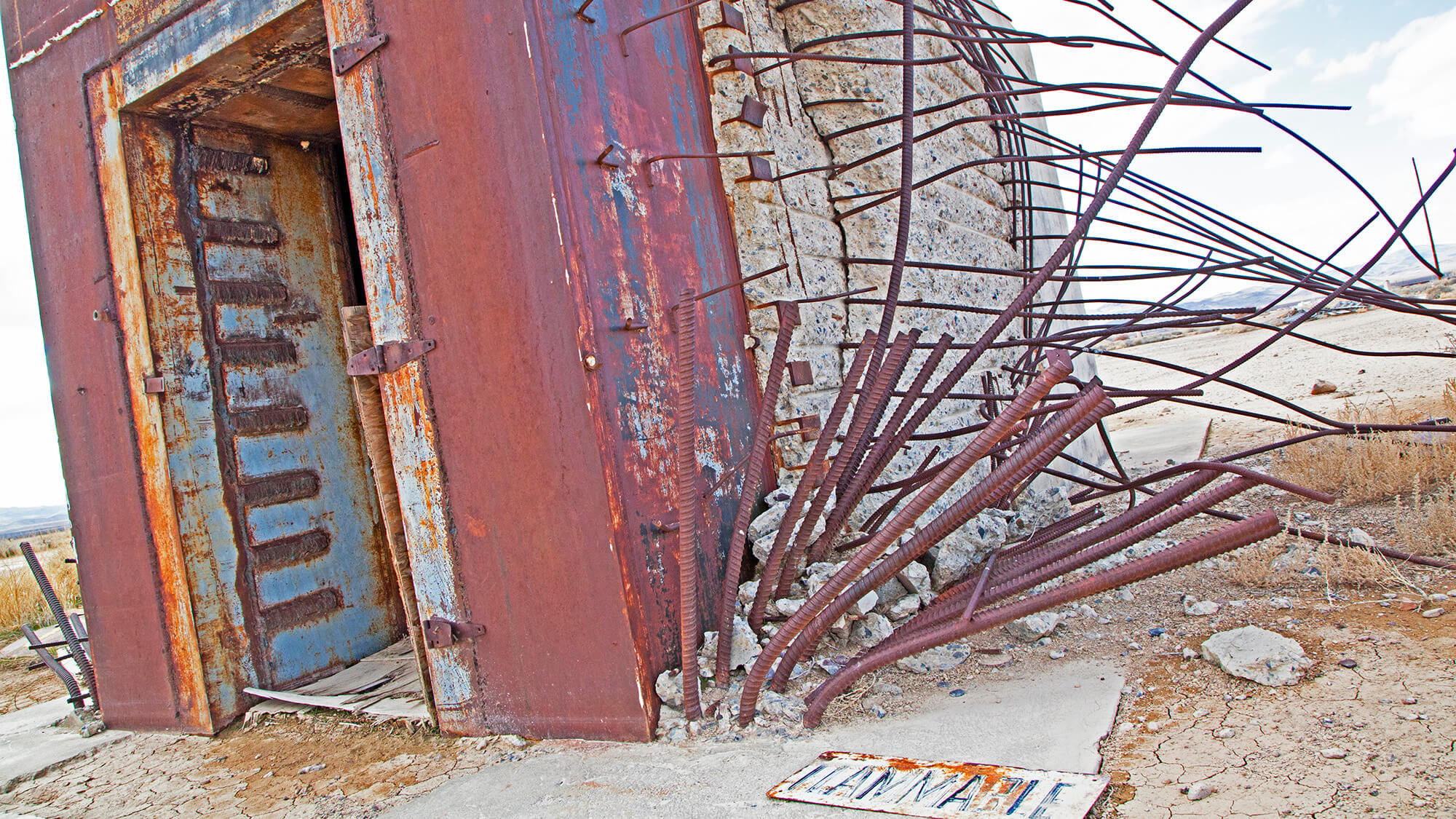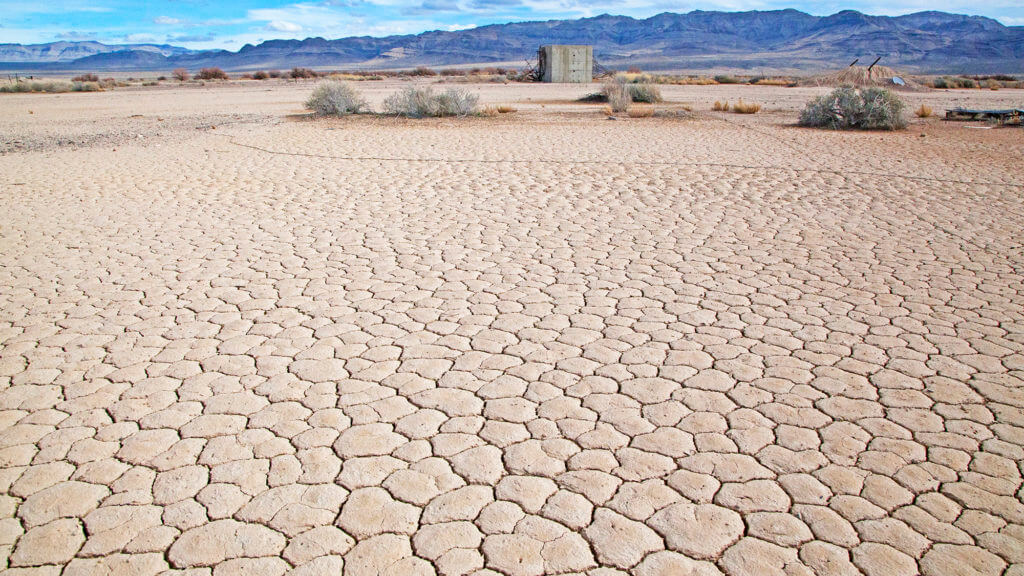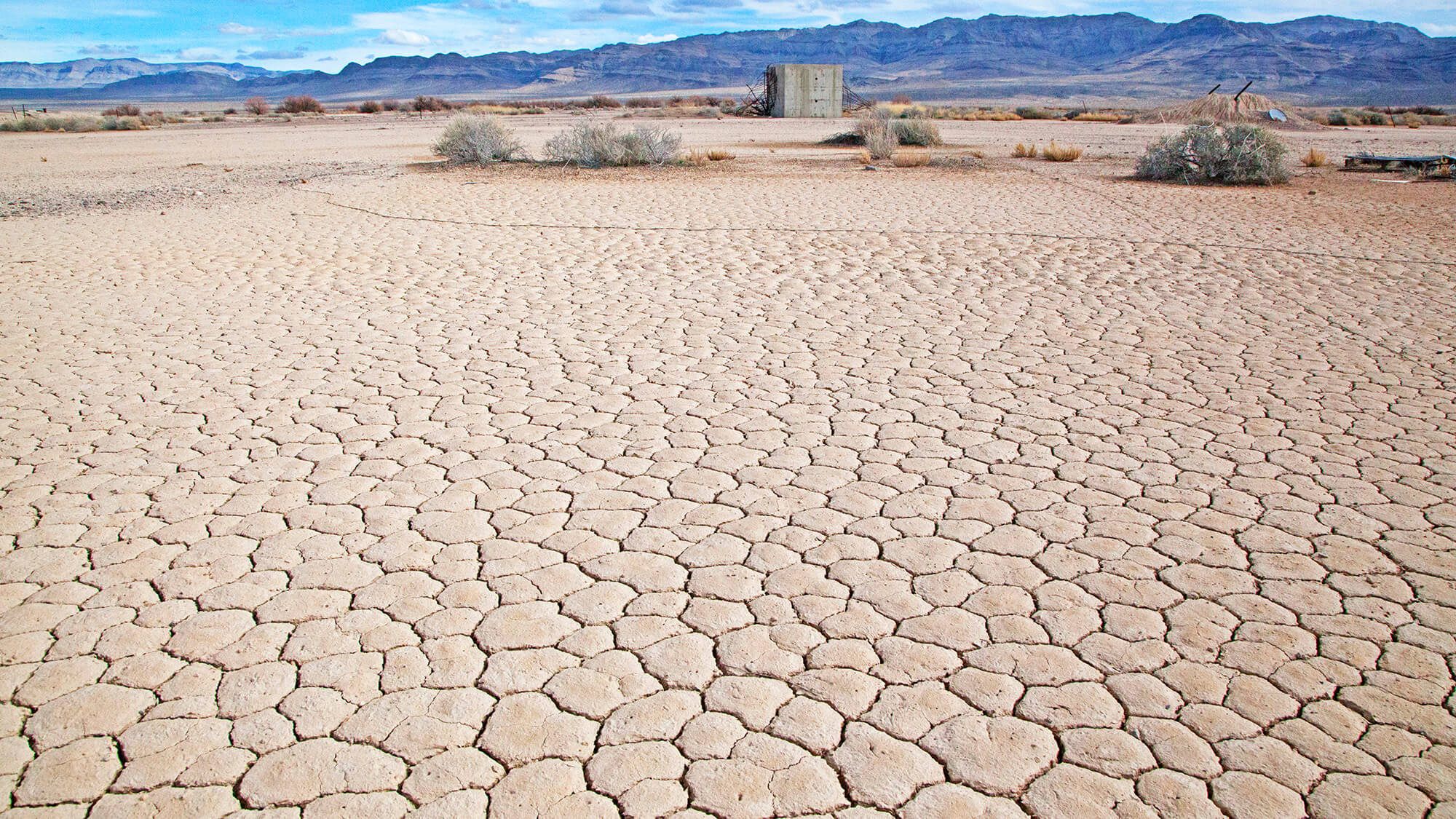 All of the areas covered on the tour are fascinating, but Frenchman Flat is certainly a high point. On this dry lake bed, five above- and below-ground nuclear tests were conducted, including Annie, the very first test. In preparation for this test, the Federal Civil Defense Administration constructed "a typical American community," outfitted with houses, utility stations, automobiles, furniture, appliances, food, and even mannequins simulating the people who might live in the town. Interestingly enough, this test was witnessed by a whopping 600 observers and media, overlooking from News Knob. Today, visitors can see remnants from this "town" that withstood the blast, including a bank vault, motel, private residence infrastructure, train tracks, and more.
Nonproliferation Test and Evaluation Complex
As the world's largest facility for open-air testing of hazardous toxic materials and biological stimulants, it's no wonder this is a point of interest on the National Security Site Tour. Located on Frenchman Flat, this area was formerly known as the HAZMAT Spill Center and opened in 1986. Today, the site focuses on testing and understanding a variety of scenarios in relation to chemical release.
Low-Level Radioactive Waste Management Complex
The Nevada National Security Site has served as a vital waste disposal resource in the nationwide cleanup of former nuclear research and testing facilities. State of the art waste managements are housed at the NNSS, hosting a safe, permanent disposal site for the U.S. Department of Energy and the U.S. Department of Defense. Here, a variety of low-level waste, mixed low-level waste, and radioactive waste are safely and responsibly stored in excavated disposal cells within an area of the NNSS.
Sedan Crater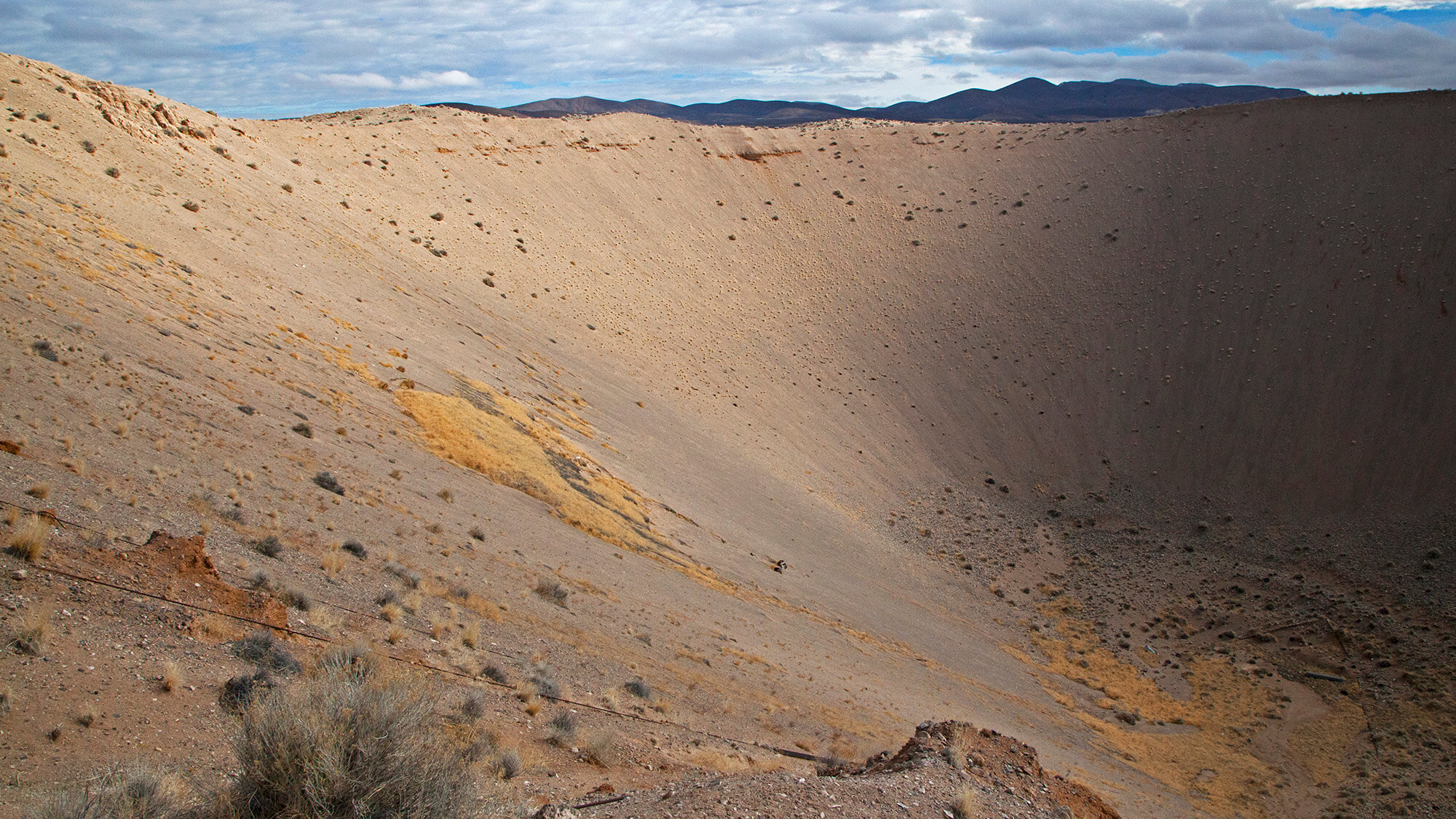 Another stop on the tour is Sedan Crater, one of the largest man-made craters on Earth. The test was conducted to gain a better understanding of excavation, in regard to possible construction of canals, harbors, highway and railroad cuts through mountains, open pit mining, and quarry construction-related projects. Formed in 1962, the experiment involved a 104-kiloton thermonuclear device and underground detonation, which moved 12 million tons of earth. As a result, the explosion left a massive crater, 1,280 feet in diameter and 320 feet deep. To put this into perspective, the force of this crater released seismic energy equivalent to an 4.75 magnitude earthquake on the Richter Scale.
T-1 Training Area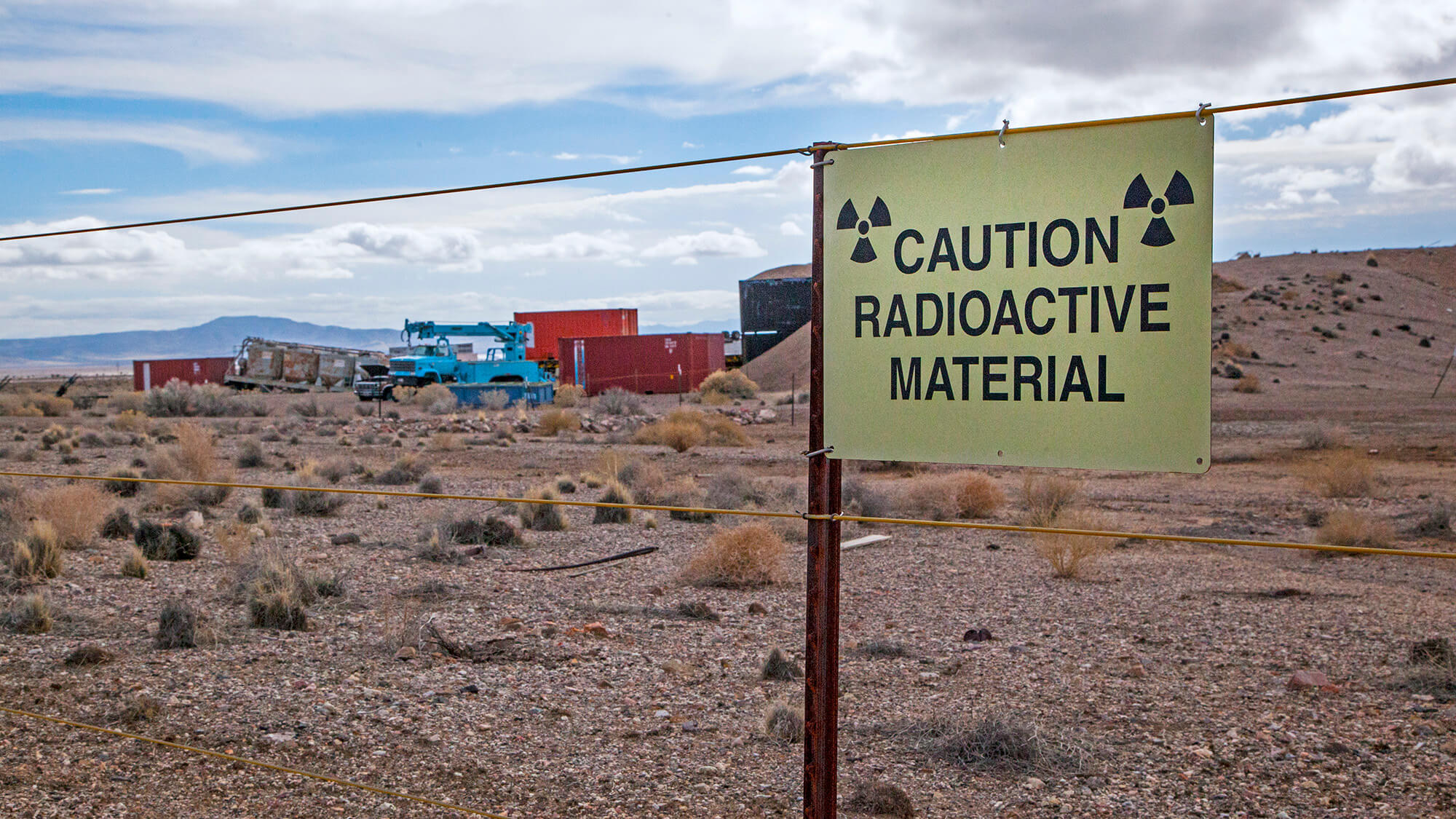 In addition to an understanding of nuclear experiments, the Nevada National Security Site also offers a radiological/nuclear weapons of mass destruction training center. Founded to increase the domestic preparedness to combat terrorist threats, the NNSS hosts first responders who participate in trainings in order to better understand proper response to terrorist use of radiological or nuclear weapons of mass destruction. On site, visitors will see a variety of simulated emergency scenarios, which serves as a training site for participants in this course. Low-level radioactive debris created during various nuclear detonations on site are still scattered throughout the T-1 site, creating a perfect training environment for emergency responders.
Apple 2 Houses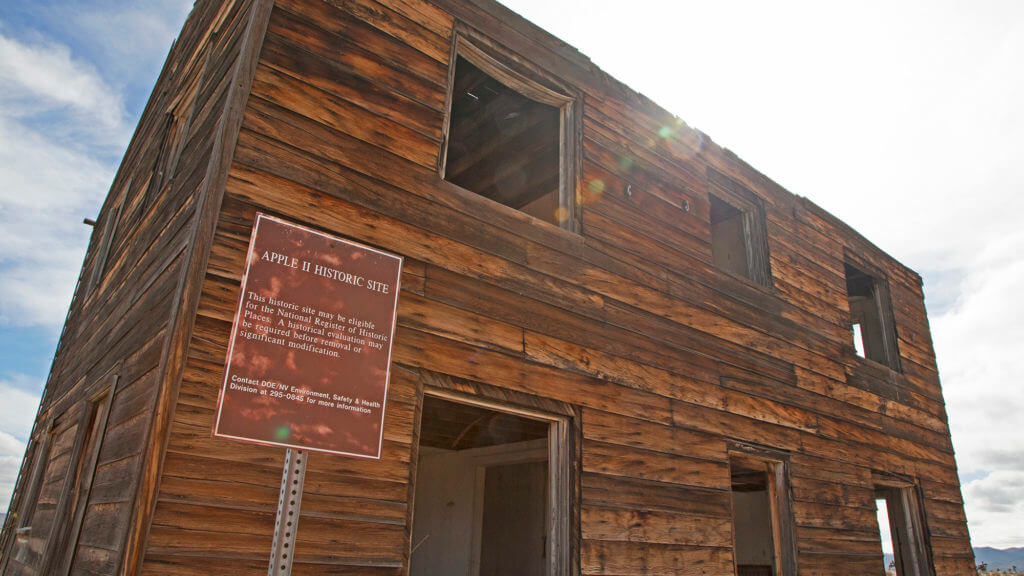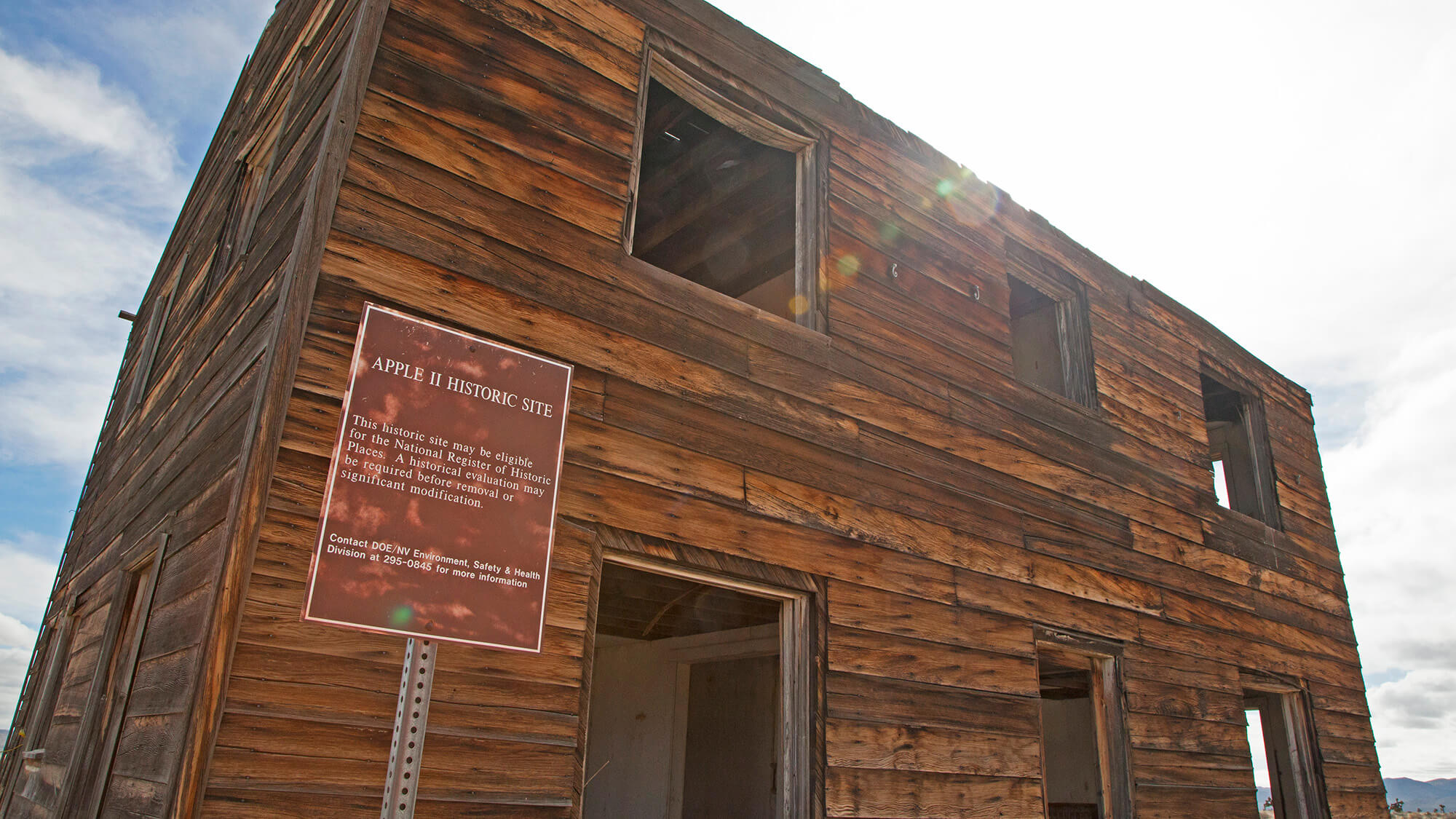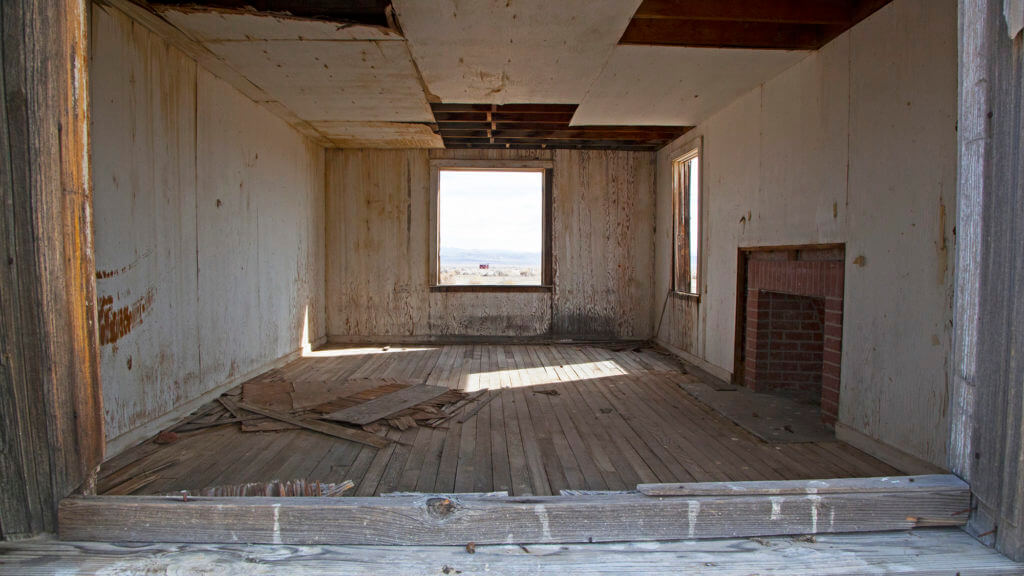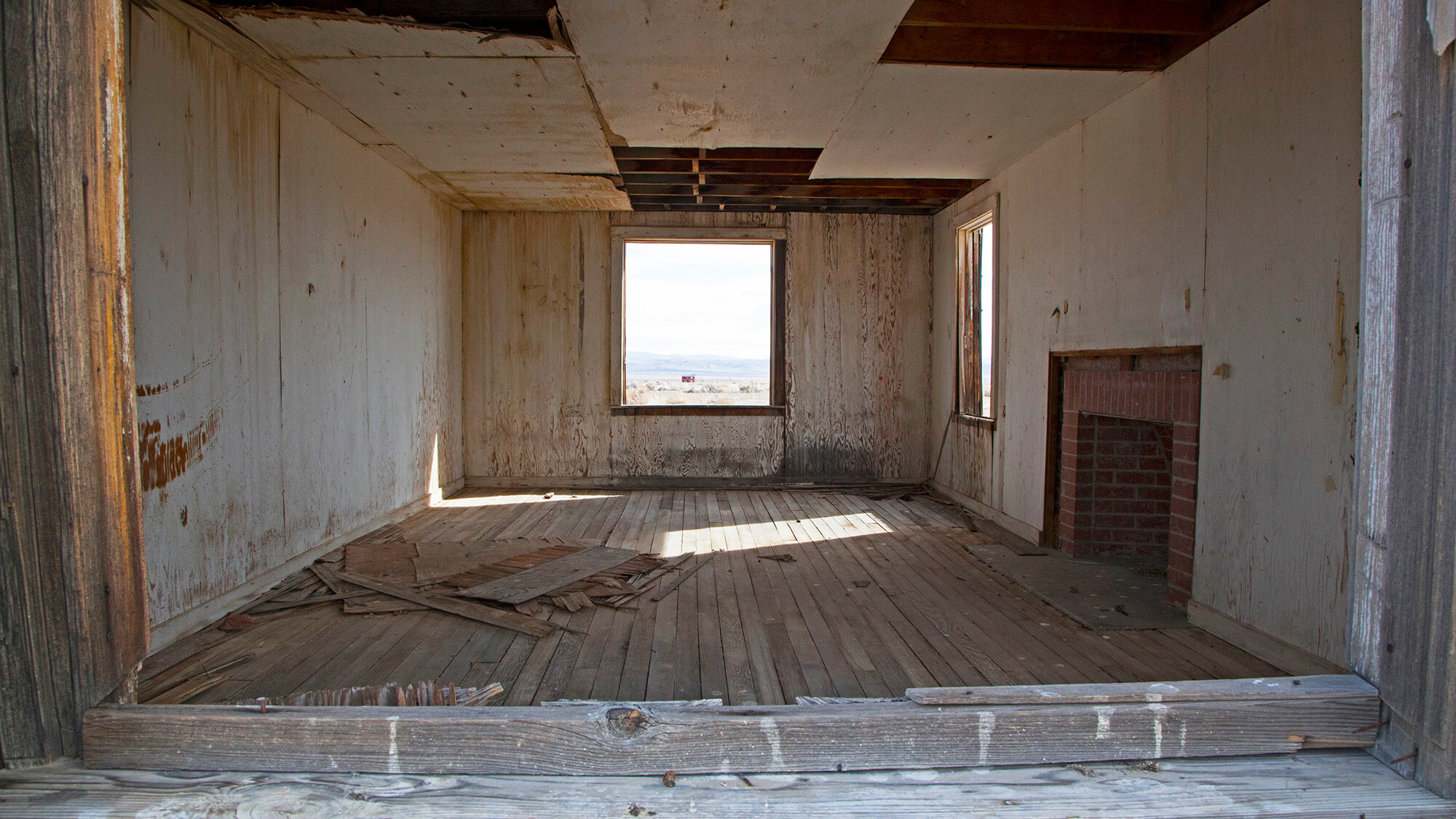 Annie, the first nationally televised nuclear test, was conducted in 1953. In order to gain a better understanding of nuclear blasts on a modern community, the Federal Civil Defense Administration constructed a series of typical American houses built out of different materials, scattered a variety of distances from ground zero. The homes were staged just like a regular, lived-in residence, outfitted with an automobile parked out front, furniture, appliances, food, and even mannequins wearing JCPenney clothing. Scientists were interested in understanding what would happen if a typical home were exposed to an atomic blast and if a nuclear blast would effect the engine of the vehicles parked outside. Homes closest to the blast were obliterated, but several others withstood the blast and are a point of interest on the NNSS tour today.
GETTING ON THE TOUR
In order to check out the Nevada National Security Site, visitors must be registered and an official participant of a tour. All others seeking entry to the NNSS will be turned away, as the area remains an active experimental site. Free, general interest tours of the NNSS run on a monthly basis, but fill up almost immediately for the entire year. Dates for the following year are typically released each June, so get on it and snag your spot!
Tours typically depart from the National Atomic Testing Museum in Las Vegas at 7:30 AM and return by 4:00 PM that afternoon. Participants can count on kicking back on a charter bus equipped with a restroom, and rely on a lunch stop mid-day. Please note that tours are not booked through the National Atomic Testing Museum. If you call the museum, or try to go to the museum looking for a tour to the Nevada National Security Site, you will be unsuccessful in getting a spot on the site tour as they are two separate organizations.
PROHIBITED ITEMS
The following items are prohibited on the Nevada National Security Site public tours. If you have any of these items in your possession, please return them to your vehicle. Tour escorts are required to do random checks.
Cell phones
Cameras/camcorders
Bluetooth enabled devices
Binoculars or telescopes
Privately owned laptop computer
Firearms, explosives or weapons of any kind
Bluetooth enabled devices
Portable data storage devices
Recording devices
Ammunition
Pets & animals
Controlled substances
GPS
Geiger counters
Chemical irritants
Any item prohibited by law
Possession of these items may delay the departure of the tour, as well as prevent your participation. If at any point during the tour these items are discovered, the tour may be terminated and sent back to Las Vegas.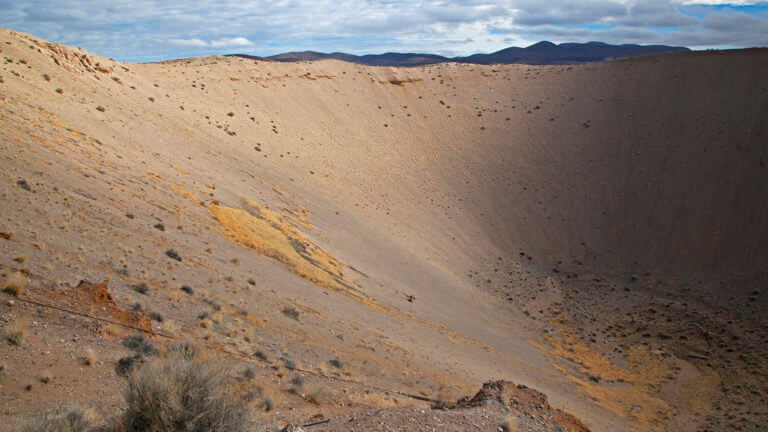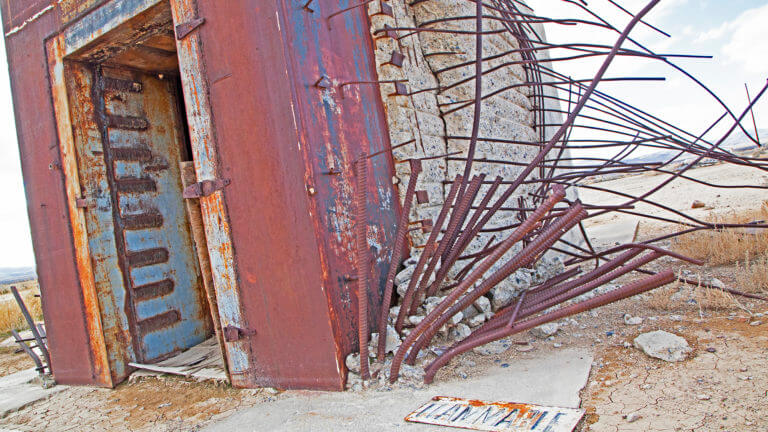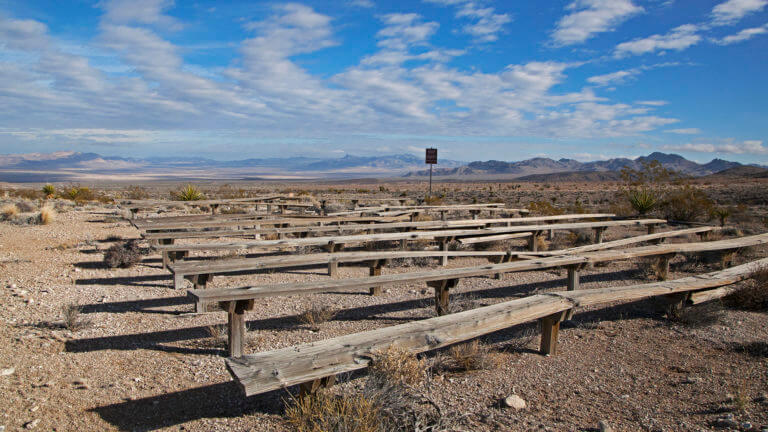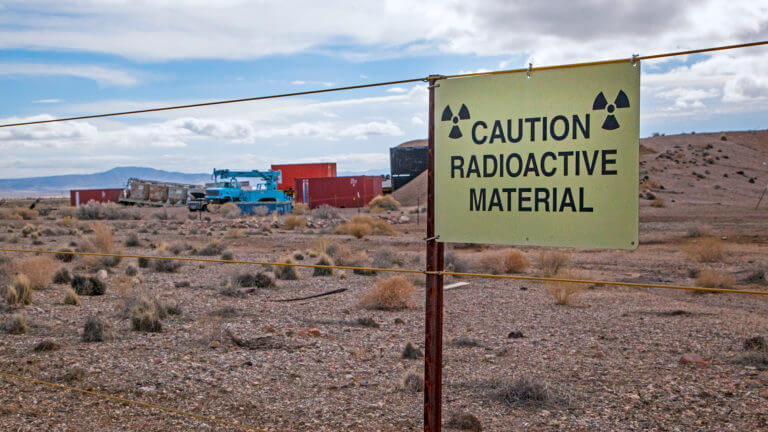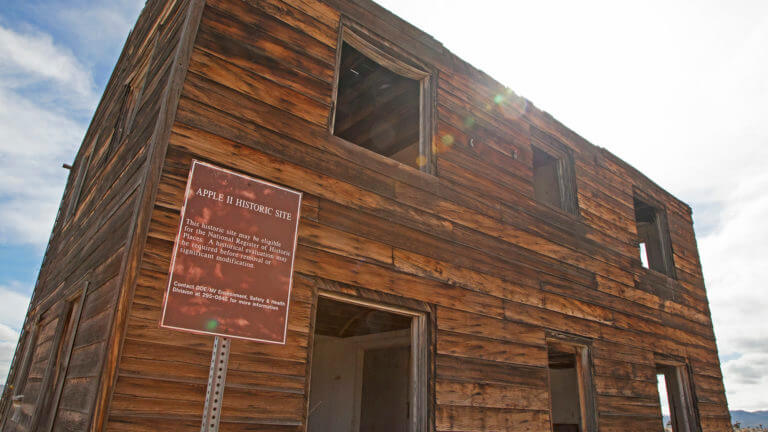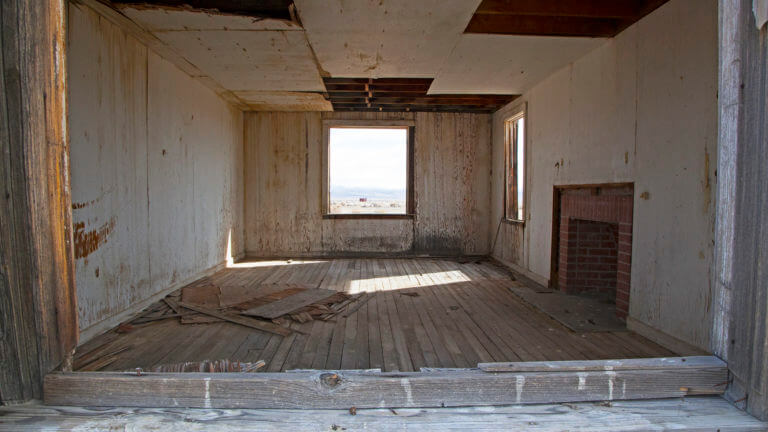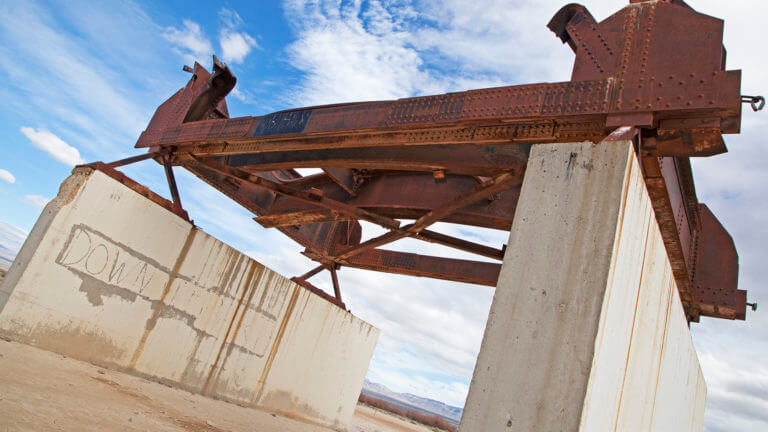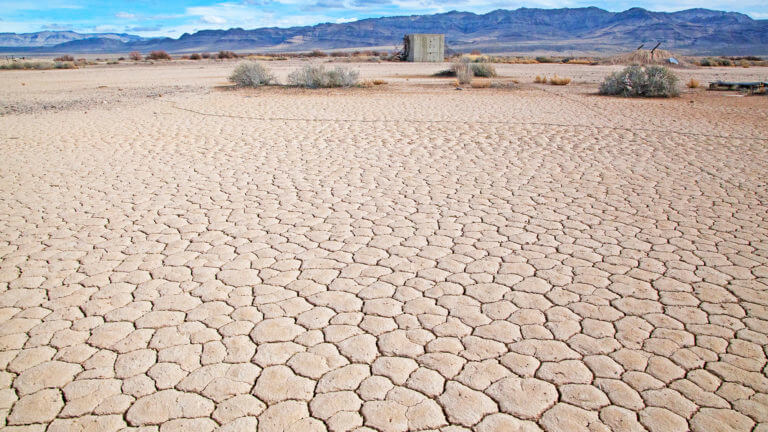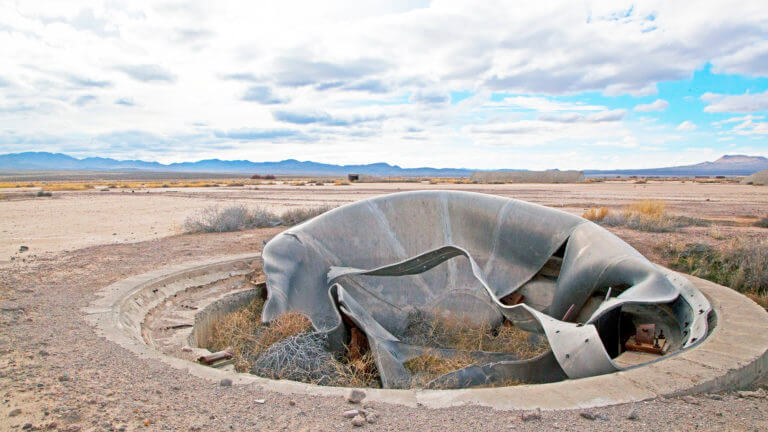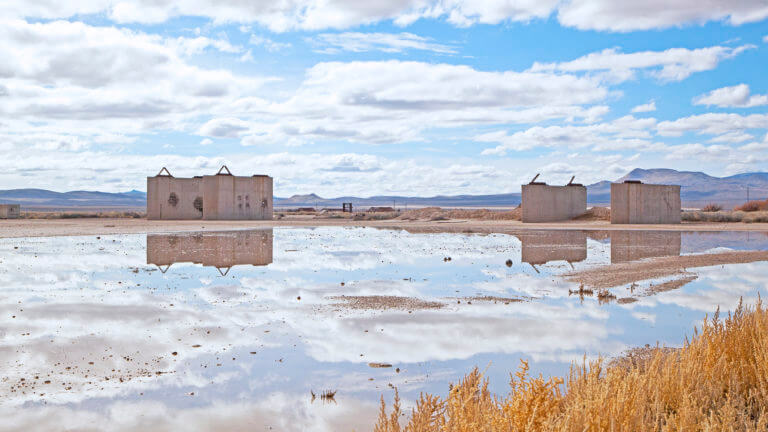 This Location: