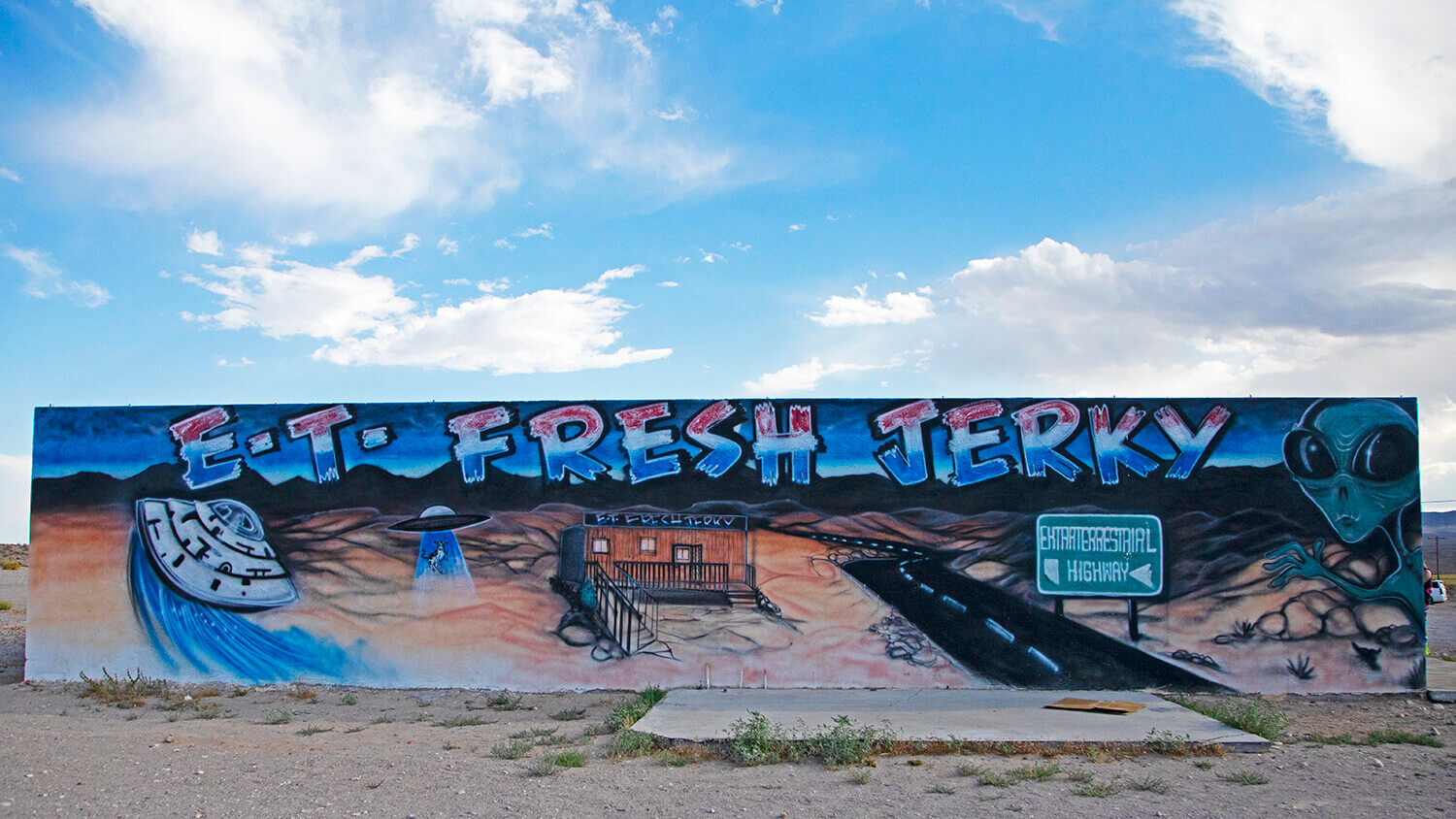 Sure, you've had jerky. But have you had alien jerky from Area 51 in Nevada?
Let's back up for a second. Jerky is an old-west staple relied on by cowpokes and pioneers because it can be easily stored without spoiling. You start with a lean cut of steak and dry it out in salt until most of the moisture is gone. The trick, however, is to leave in just enough moisture for a pliable product that's easy to chew over long periods of time. Despite its name, alien jerky is made right here on Planet Nevada, and some of the very best can be found at E.T. Fresh Jerky at the junction of NV-318/NV-375 and U.S. 93 (the Great Basin Highway). E.T. Fresh Jerky is an amazing Extraterrestrial Highway and/or Great Basin Highway pit stop and will not fail you when it comes to clean restrooms (it's one of their claims to fame — and let's face it: that's always crucial on road trips) and punchy character to boot.
Aside from alien jerky, they also offer a wide range of eclectic souvenirs and, as promised, those spotless restrooms. Don't forget to leave your mark by signing the wall before you hit the road. Otherwise, how else will anyone know you've visited this planet, err, state?
In addition to the endless array of cured meat snacks, E.T. Fresh Jerky also offers a selection of beverages (including Martian Poop flavored soda), candy, dried fruit, nuts, and gourmet olives. (Seriously, the butter toffee peanuts and the jalapeno pistachios should be on your radar.)
Best of all, the life-size alien murals surrounding E.T. Fresh Jerky make for some memorable photos to take home or share on social with #TravelNevada. At the very least, it's a good way to get out of the car and stretch your legs. And, if you're passing through after the store closes, use the opportunity to at least take in some of the darkest skies in the lower 48 for a little stargazing. You won't regret it.
Hours:
E.T. Fresh Jerky is open Mondays through Thursdays from 8:00 AM to 6:00 PM, and Fridays through Sundays from 8:00 AM to 7:00 PM.
Admission:
There is no cost to enter E.T. Fresh Jerky. Items are priced individually.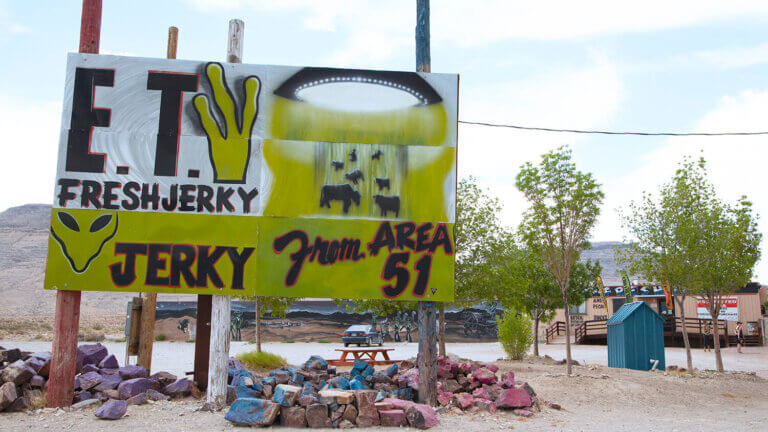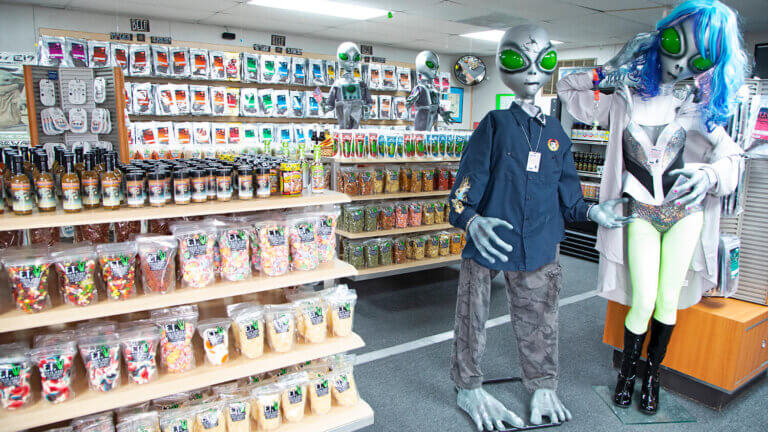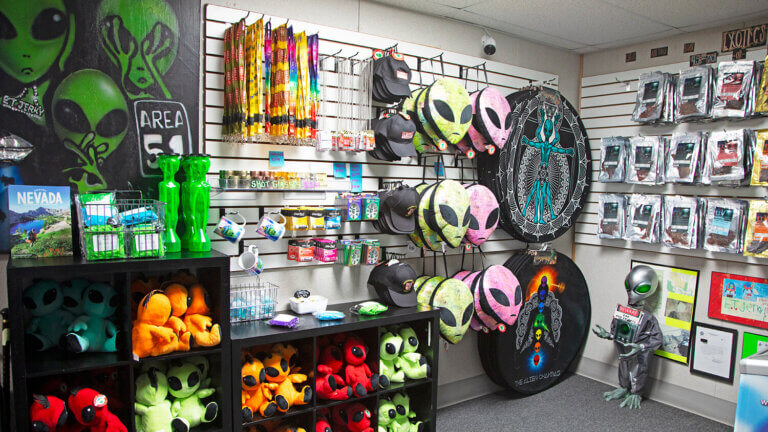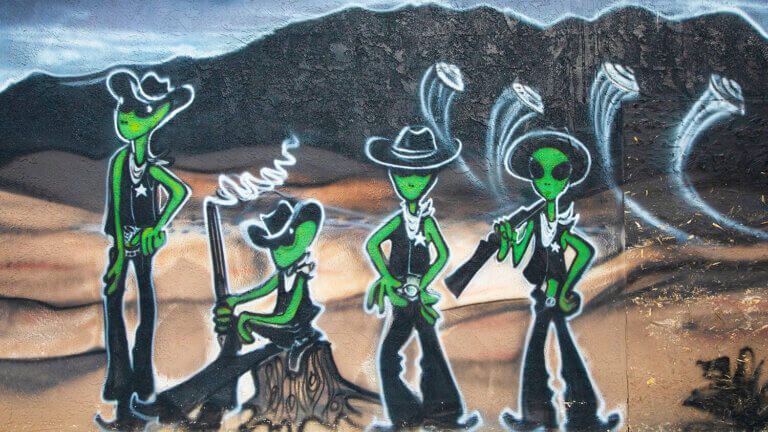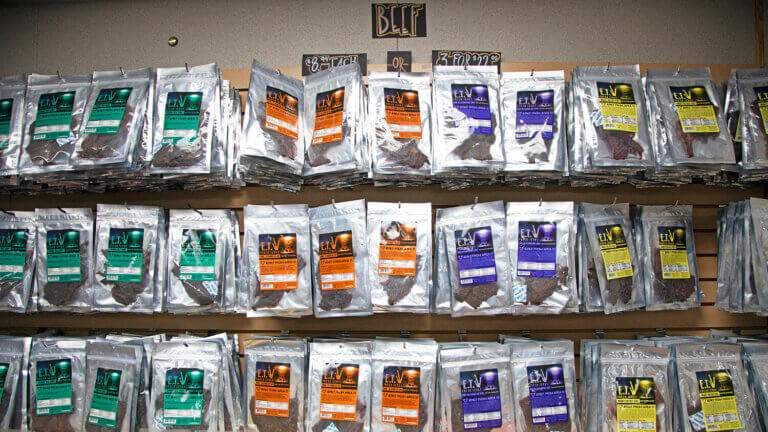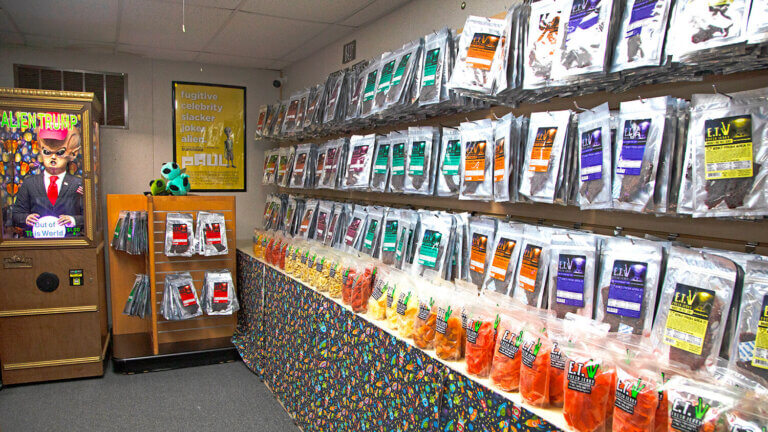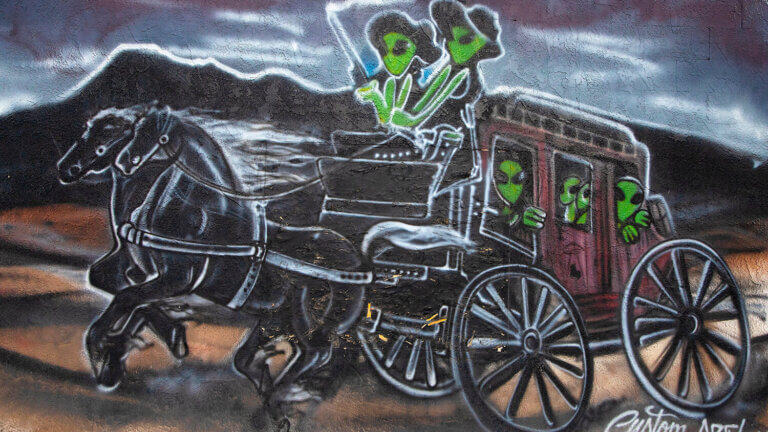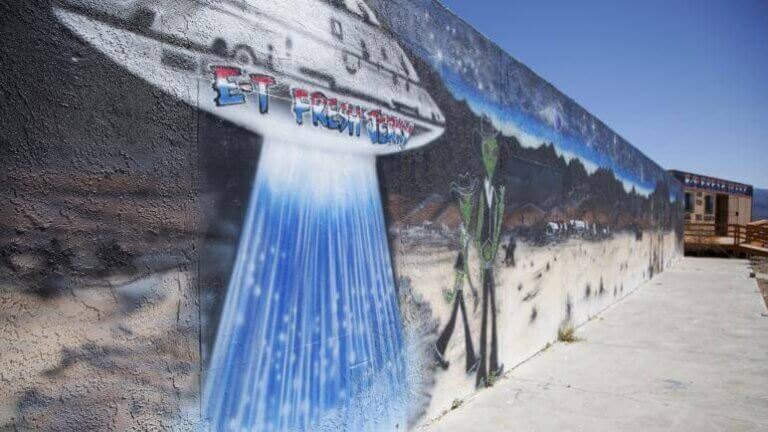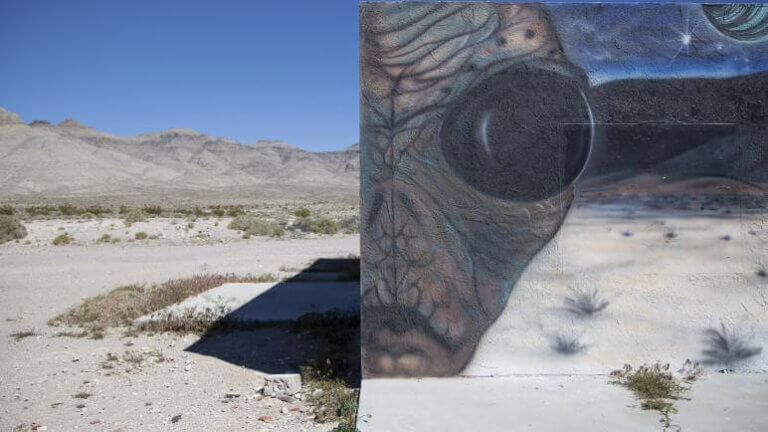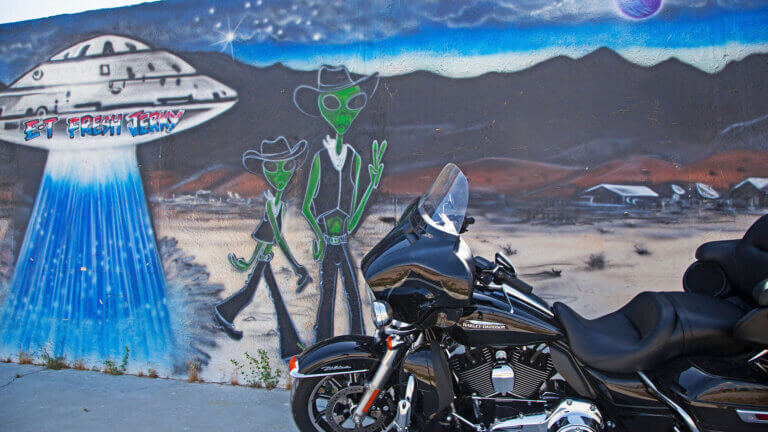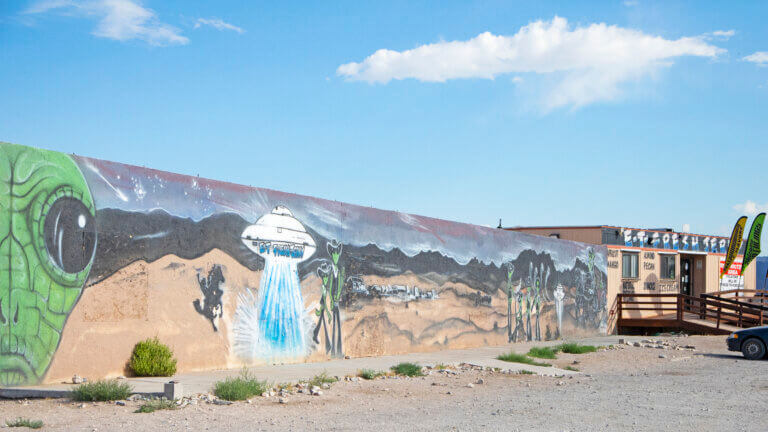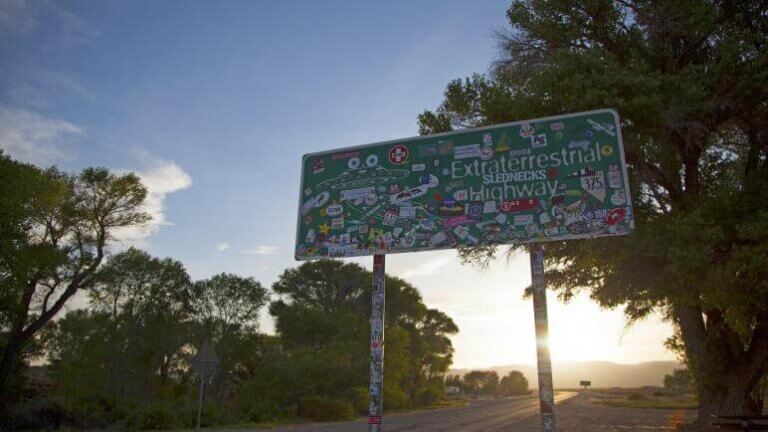 This Location: