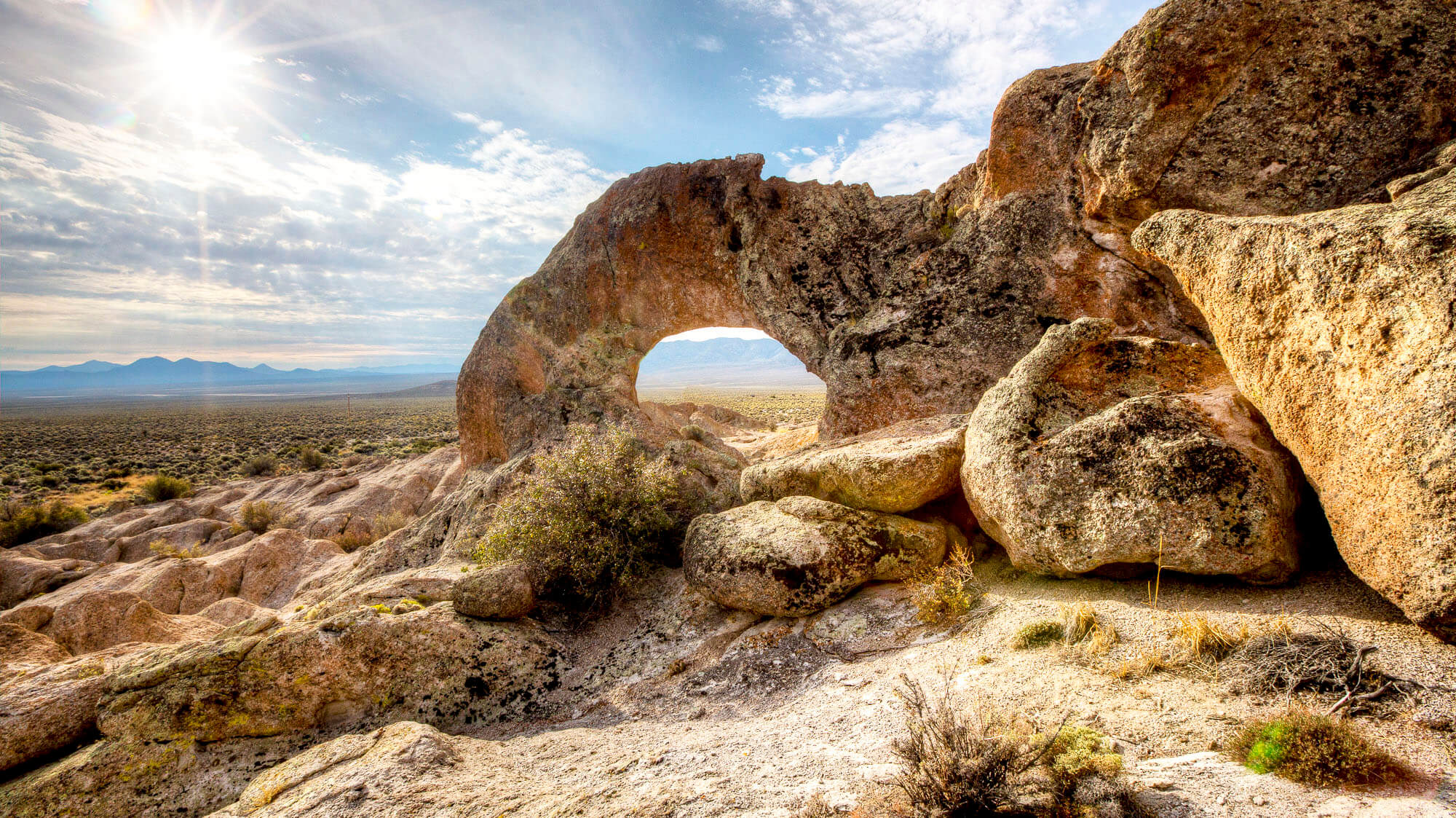 Basin and Range National Monument
One of the best ways to get to know the mightiness of Nevada's Great Basin Desert is through Basin and Range National Monument—one of the first, and largest national monuments in the Silver State. This massive, public lands-managed 704,000 acres brims with distinctive rock formations and geology, rugged basin and range topography, sacred cultural history and unbridled plant and animal life. A great escape for outdoorsmen and naturalists of all kinds, head for Basin and Range for unfenced outdoor recreation like hiking, mountain biking, camping, hunting, off-roading, wildlife viewing, stargazing and beyond.
Nestled in remote southeastern Nevada where the Great Basin and Mojave Deserts meet, this is the type of outdoor discovery you have to plan to run into—and boy, you'll be glad you did. Directly north of the legendary Extraterrestrial Highway, Basin and Range National Monument encompasses Coal and Garden Valley—the same valley as Michael Heizer's City land art—along with the Seaman Mountains, Worthington Mountains Wilderness, Golden Gate and Mt. Irish mountain ranges, Hiko and White River narrows, and Shooting Gallery petroglyph site.
In love with the Silver State as much as we are? Learn what you can do to help us keep the places we cherish special—and open—for us and future generations.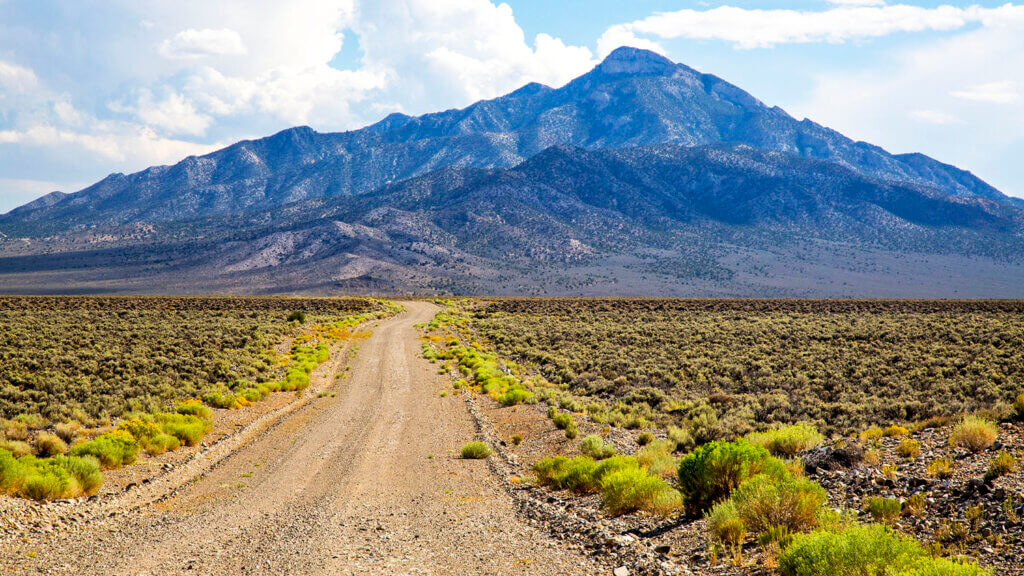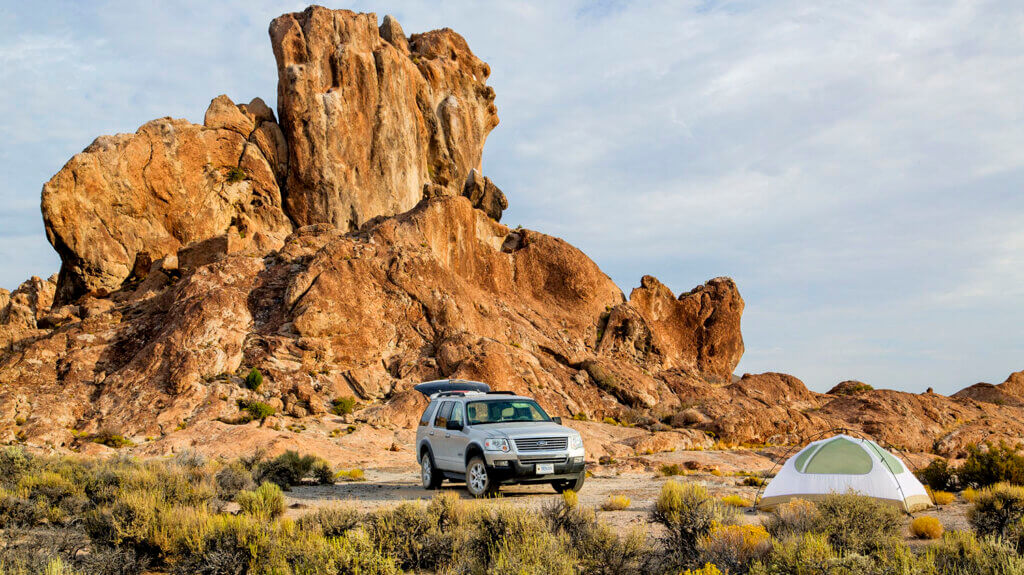 Whether you're chasing some great Nevada backroads driving, want to hike to one of the only natural arches in Nevada, admire 4,000 year old petroglyphs, rub elbows with desert bighorn sheep, golden eagles and other endemic creatures found nowhere else in the United States, or bask in some of the darkest skies in the Lower 48, make Basin & Range part of your Silver State discoveries.
Getting There and Info to Know Before You Go
Basin and Range NM is the type of place you don't discover or access by accident—this is the type of place you're headed on purpose for dozens of incredible reasons that always prove to be true. Situated in the ruggedly remote southeastern corner of Nevada, Basin and Range National Monument lies off Nevada Highway 318—a route that runs parallel to Highway 93, or the Great Basin Highway. Nearest the quiet communities of Alamo and Caliente, Basin and Range is about two hours north of Las Vegas. For a printable Basin and Range National Monument map, click here.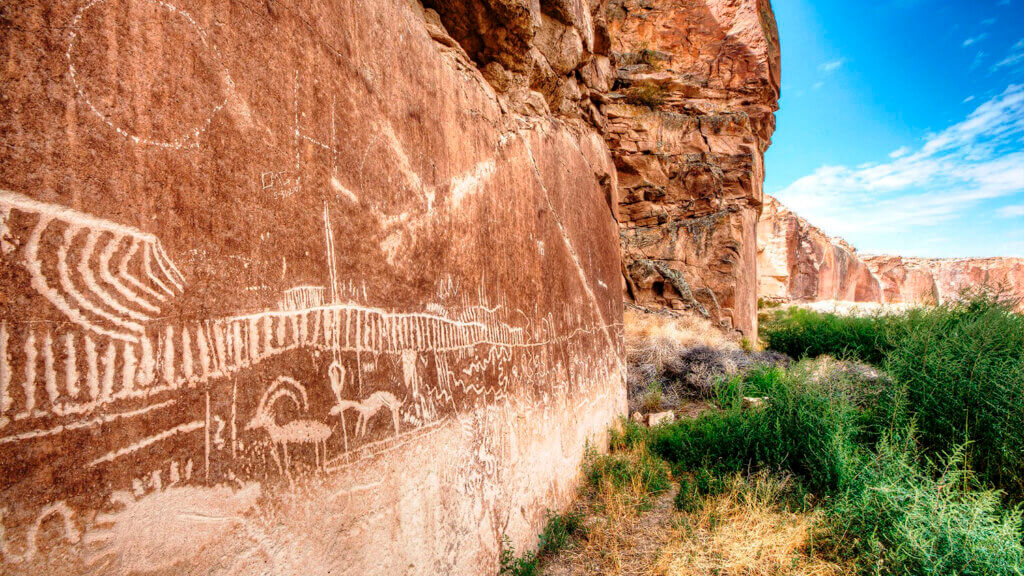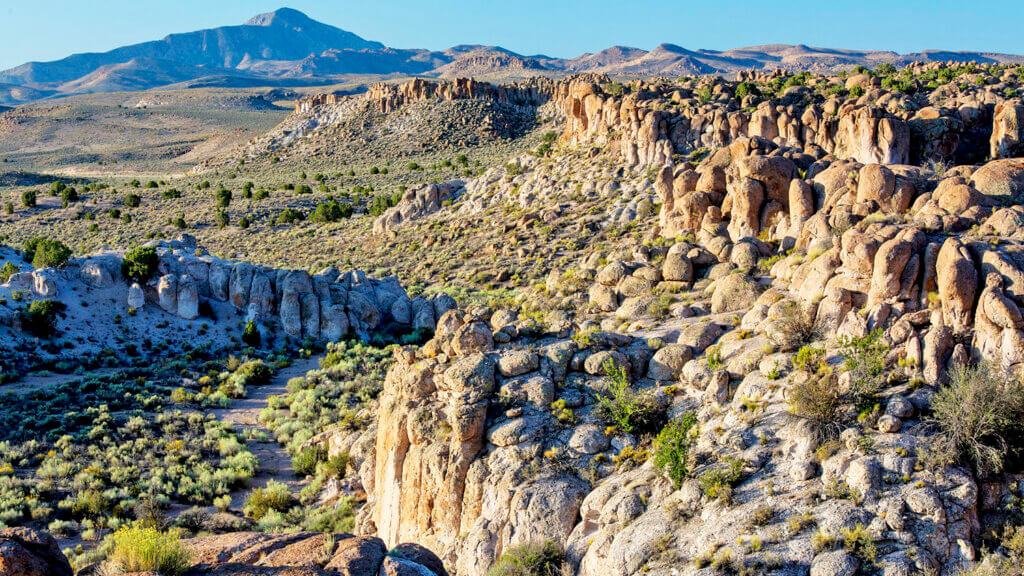 When traveling Nevada's spectacular backroads, be sure to live by the Dirt Road Code and travel with high clearance 4×4 access and a spare tire. Carry plenty of snacks and water, be sure to let someone know where you're headed and when you plan to return, and practice Leave No Trace methods whenever possible. When discovering Basin and Range National Monument in Nevada, remember to take only photos and leave only footprints to move the Nevada—and American—story forward.
Hours:
Basin & Range National Monument is open 24 hours a day, 7 days a week. The only thing preventing you from accessing the area would be due to seasonal, weather-related closures. For more info on Basin & Range, and to check conditions before heading out, get in touch with the Nevada BLM Caliente Field Office at (775) 726-8100.
Admission:
Basin & Range is protected by the Nevada Bureau of Land Management (BLM), making free public access and camping available to all.
This Location: