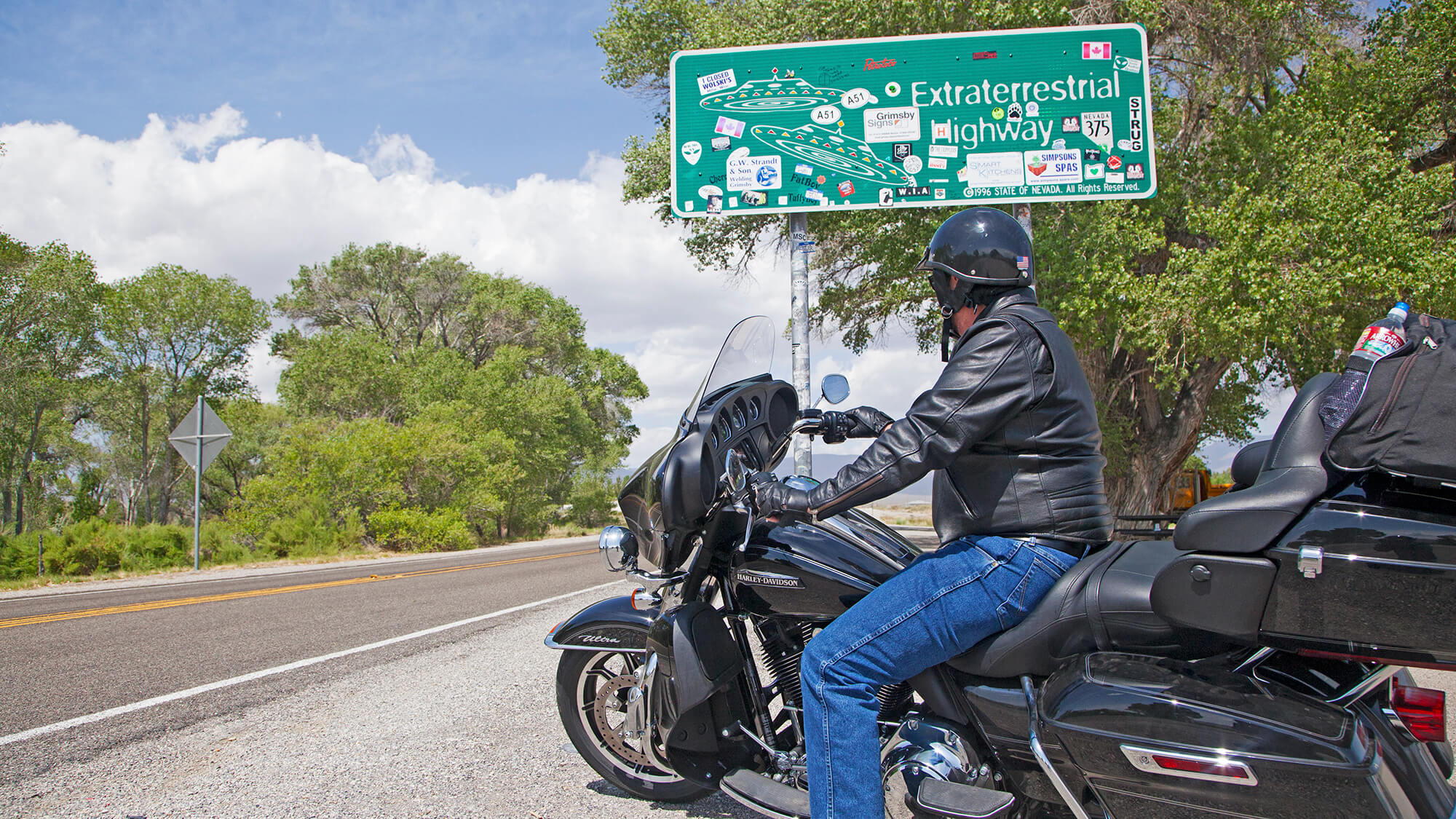 17 Ways To Earn Your Stripes On The ET Highway
When a string of unexplainable stories thrust their way into an international spotlight in the early 1980s, a stretch of road that runs parallel and extremely close to the Nellis Air Force Range's top-secret Area 51 solidified its place in Pop Culture kingdom forever. We're talking about the always-alluring alien HQ of the universe, no place other than the Extraterrestrial Highway. A pretty sensational Larry King Live episode was filmed here, and scenes from the box office hit Independence Day, too, along with a thrilling string of unexplainable accounts that have gone down on this legendary stretch of road.
Aliens or not, with less than 200 cars traveling from Tonopah to Alamo daily, the ET Highway is the ultimate venue for your imagination to run wild. Read on for 18 ways to earn that ET Highway street cred during your next trip to the Silver State.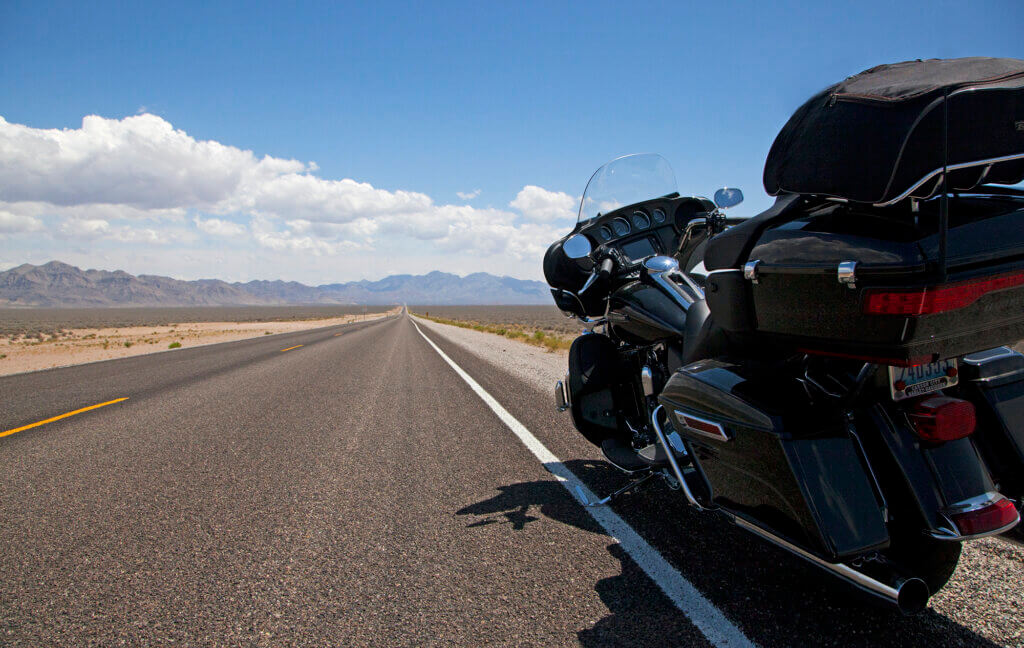 1. A Car is Great—A Motorcycle is Even Better.
It's not crucial, but it's pretty damn great to ride this iconic route on two wheels. There aren't a lot of options for fuel along this route (actually only one) and you can imagine with a place as remote as Rachel, it's pretty pricey. Experience its wide-open greatness in a convertible if you must, but some chromed-out rumbling Americana beneath you is the only way to experience the ET Highway.
2. Crusin' in From Vegas? Make Stop #1 E.T. Fresh Jerky.
If those cowboy alien murals aren't enough to pull you off the highway, the mouthwatering road trip snacks surely will. Proclaiming themselves as the "Cleanest place to drop your toxic waste in Area 51" use this as your last real restroom opportunity before hitting the ET Highway, along with pro tips from Alamo locals about things to make sure and stop and see along the way. Ask and they'll tell ya—out here, they've seen it all.
3. Snag a Lineup of Snacks That Double as Souvenirs
The road ahead is a remote one—consider ET Fresh Jerky as your last shot at snagging some supplies. Stock up on faves like Hell Hole Hot and Teriyaki Turkey jerky, and be sure to get your hands on little green army men gummy candies—after all, you'll be closely following one of the most mysterious military bases on earth, just up ahead.
3. While You're Here, Be Sure To Leave Your Mark
The ET Highway is all about going all in. After you've "dropped your toxic waste" jerky, and other snacks, leave your John Hancock on the wall inside along with the rest of the thousands of visitors who have been to this place. A pitstop this good needs documenting!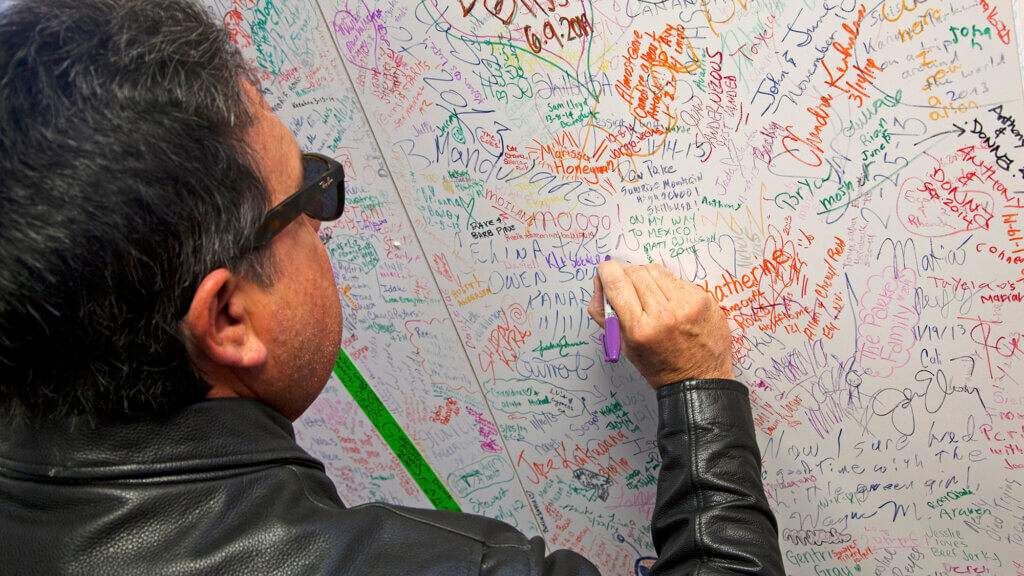 4. Hitting the Road without a Selfie? Sacrilege.
A mural this good outside is too good to pass up. Make sure this ET Highway right of passage is part of your trip.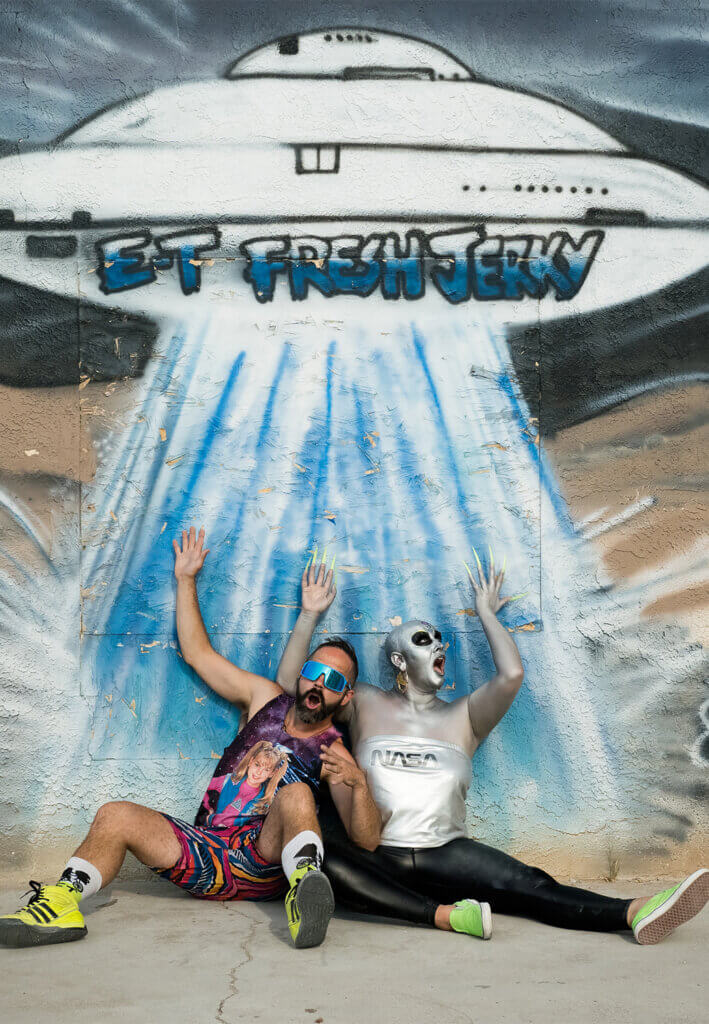 5. Make It Known You Were Here
Once you've got E.T. Fresh Jerky in the rearview, the official entrance of the ET Highway awaits just up ahead. Even though we'd never encourage you to deface a sign or other state property, you'll hardly be the first person to proclaim their presence with a sticker. This is one of those times where you've just gotta follow along—even if you do have to stand on someone's shoulders to actually reach it.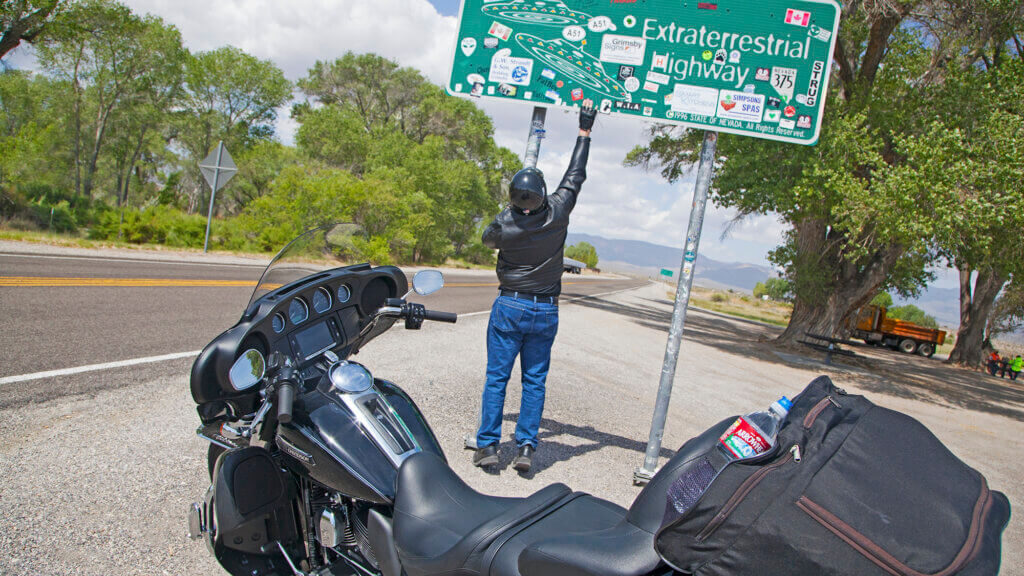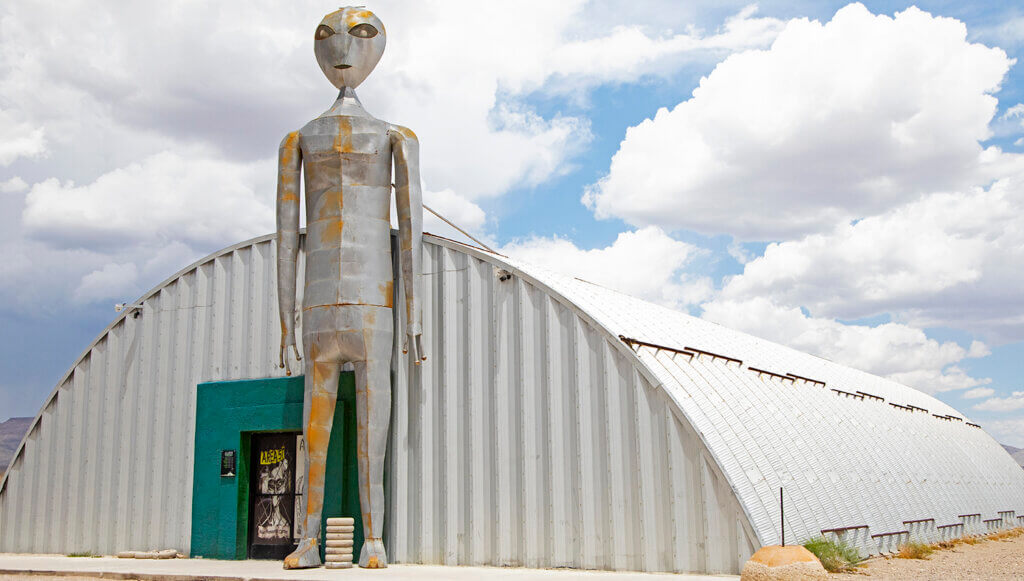 7. Stop By the one and only Alien Research Center
With Area 51 being one of the most heavily guarded places in Nevada, the closest you'll get to living out your top-secret alien test center dreams is here—the Alien Research Center. Outside, a three-story alien welcomes you out of your vehicle and into a store where you can get your hands on all the alien swag you can imagine, ranging from magnets, to t-shirts, Bob Lazar-signed posters, a small museum, and more.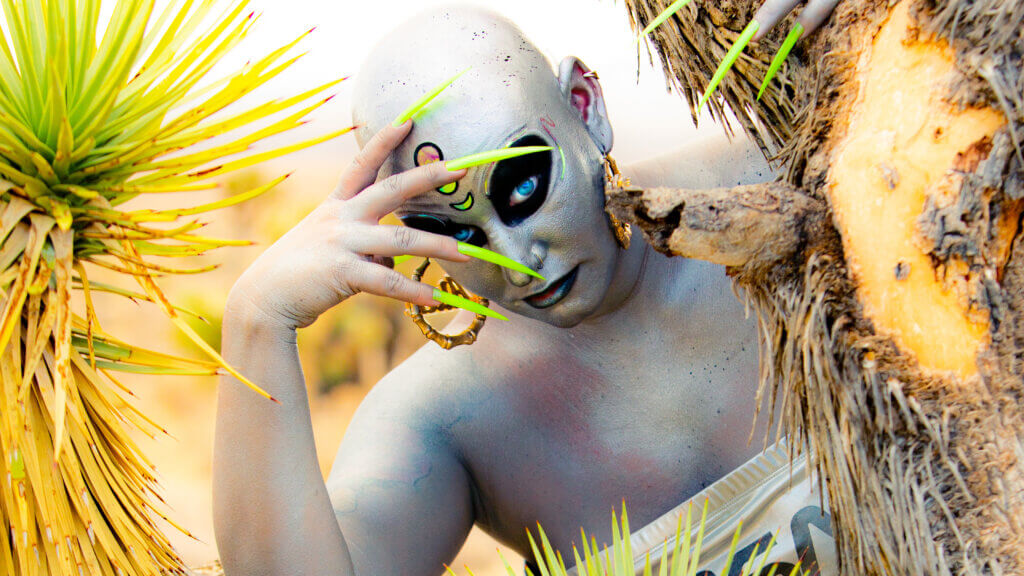 8. Hit the Road! Then Wait for those Eyes to Start Playing Tricks on You… 'Cause It's Def Gonna Happen
Up ahead you'll wind up into a mountain range, then dropping into one of those iconic Nevada roadscapes you only see in pictures: a big 'ol valley with nothing in it, and a gorgeous asphalt road carving right on through it. You've arrived—Welcome to the ET Highway, baby. One of the most remarkable Joshua Tree forests in the Silver State surround you, along with all kinds of Yucca plants, Cholla cactus, and more. We're not sure if other life on this planet exists, but we do know that these Joshua trees will have you double taking for little green men the entire route. And you know—we're totally ok with that.
9. Pull Over To Really Take It All In
Agoraphobics, don't say we didn't warn you. One of our most fave things about roadtrippin across Nevada is how the Great Basin makes you feel so small, all the while tapping into something that's so big. Out here on the ET Highway, the Joshua Trees roll into an endless sea of sagebrush, then up again over another mountain pass on repeat, all beneath those classic blue Nevada skies. You're going to want to pull over just to take it all in—two-wheelin' or not.
10. The "Wildlife" You've Heard About is Absolutely Real
You know all those cartoons you're always seeing about cows being sucked up into alien spacecraft? After one afternoon along the ET Highway, we concur. The open range signs make for a photo opp that's too good to be true, and with open range cattle ranching all around you, be on the lookout for cows. In the daytime it's all fun and games, but road tripper beware—if you're traveling the ET Highway at night, remain alert and focused for cattle sleeping right in the middle of the road.
11. Welcome to the UFO Capital of the Universe
In case you missed your first shot, there's another ET Highway sign plopped right on the outskirts of the only town you'll find on this famed route in Rachel, otherwise known the "UFO Capital of the World." This tiny town hasn't been around for longer than a few decades, and was named Rachel after the first baby born in "city" limits.
12. Throw It In Park: Earthlings Welcome At The Little A'Le'Inn
Other than the Alien Cowpoke Gas Station, the Little A'Le'Inn is the only open business in the tiny town of Rachel. Jump out of the car to stretch your legs, and take all the pics you can of that flying saucer out front.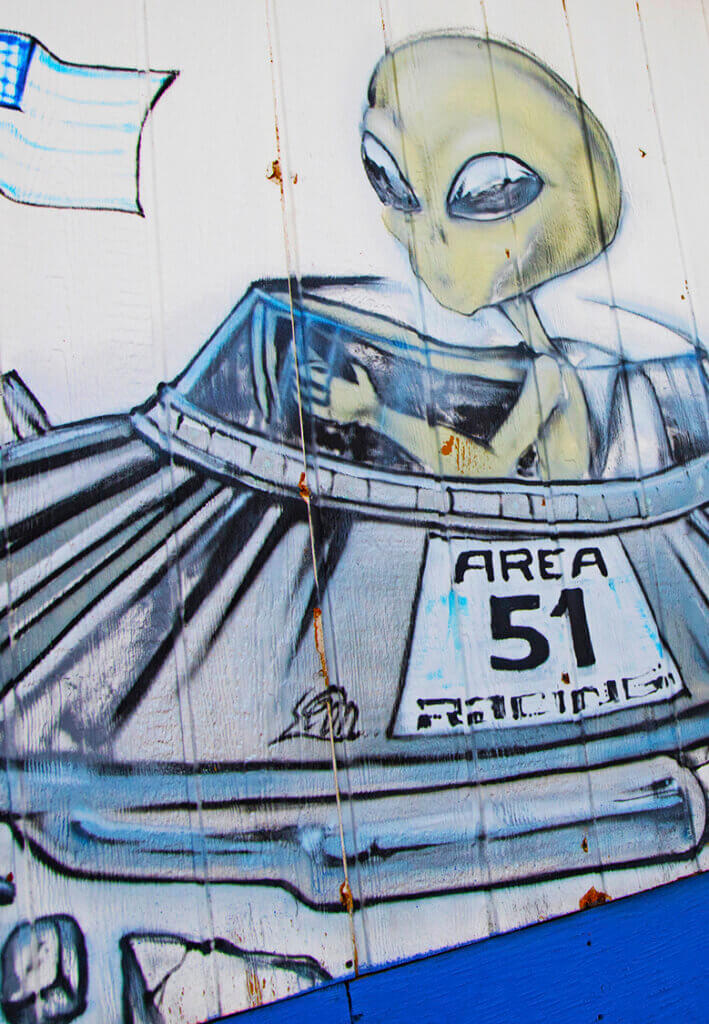 13. Read Up on UFO Sightings Around the World
If you can't quite eye down an UFO outside, you'll definitely have a chance to see some supernatural occurrences from all corners of the globe inside the Little A'Le'Inn. Here, alien-lovers chime in with photos of their sightings in far-reaching places like Canada and Peru. Life-size alien statues lurk around just about every corner, too.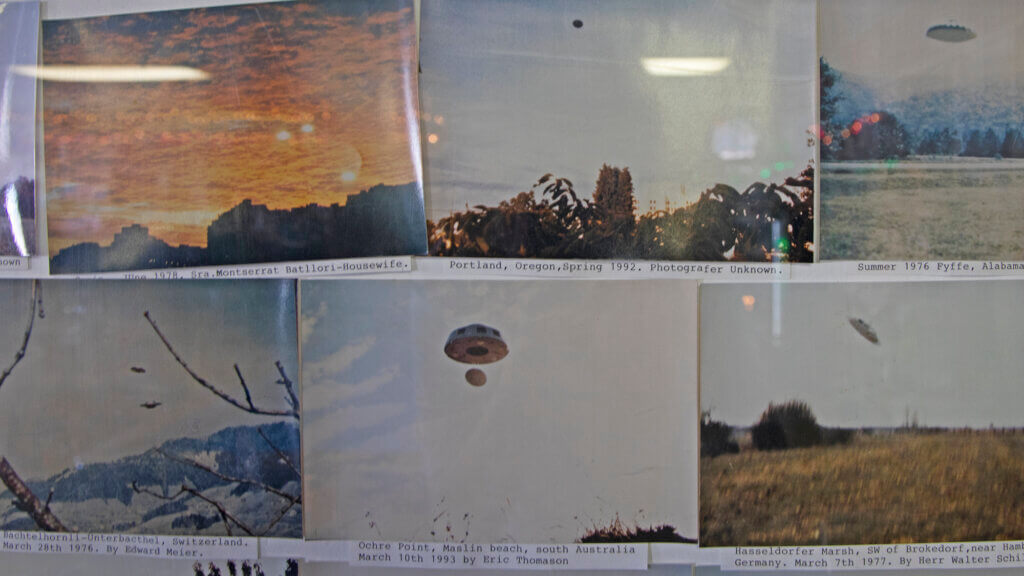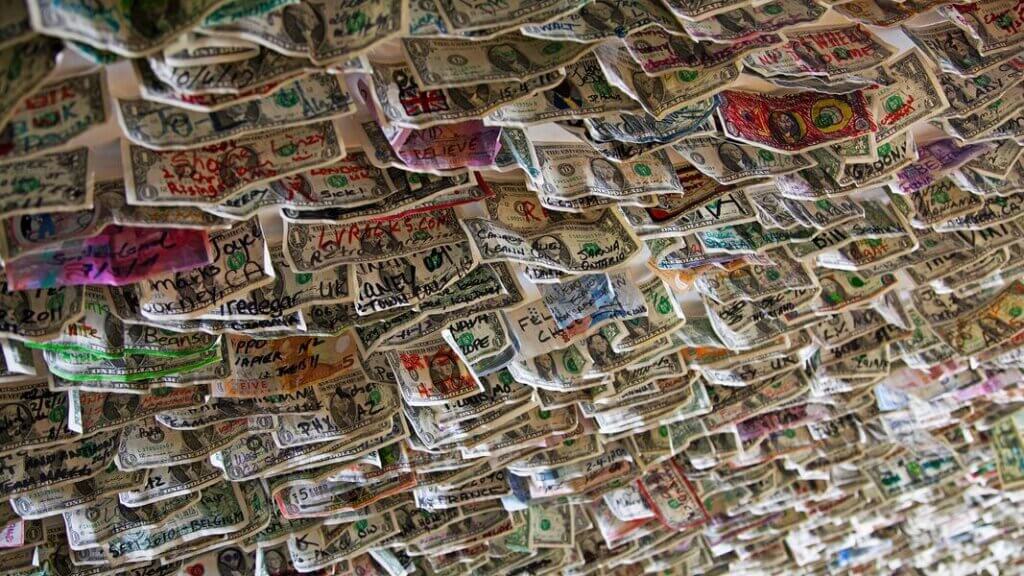 14. Tack Up Whatever Green Stuff You've Got in your Wallet
True to Nevada saloon-style, the ceiling at the Little A'Le'Inn is plastered with currencies from all over the world. Even though you're in the middle of nowhere Nevada, it's pretty damned impressive to see whose walked over the threshold of this 50-person down through the years. In the same wah you made your mark on the ET Highway sign at the gateway of this of your road trip great, this one's also an opp you can't pass up.
15. Two Words: Alien Beer
Ever seen the movie Men in Black? You know, the part where crazy aliens look like regular people? That's kind of the experience the Little A'Le'Inn affords, where the characters you meet and stories they tell are unlike any other. Between other bikers, nearby military personnel, people with accents from faraway places, or the guy who lives up the street, the people in this place know how to spin a yarn. Order up an Alien Beer, and don't be afraid to get chatty with your neighbors.
16. Commit To A Nevada Rite Of Passage
Whether or not you head west to Tonopah or head back east to Alamo, traffic along the ET Highway is minimal. And maybe you've seen those iconic pictures of people standing in the middle of the road? YAWN. Carpe that flipping diem and do what we all know you want to do: stretch on out for the photo opp. Obviously use your head and heed caution for any oncoming traffic—but around here, you can see (and hear!) it coming for at least 20 miles in both directions.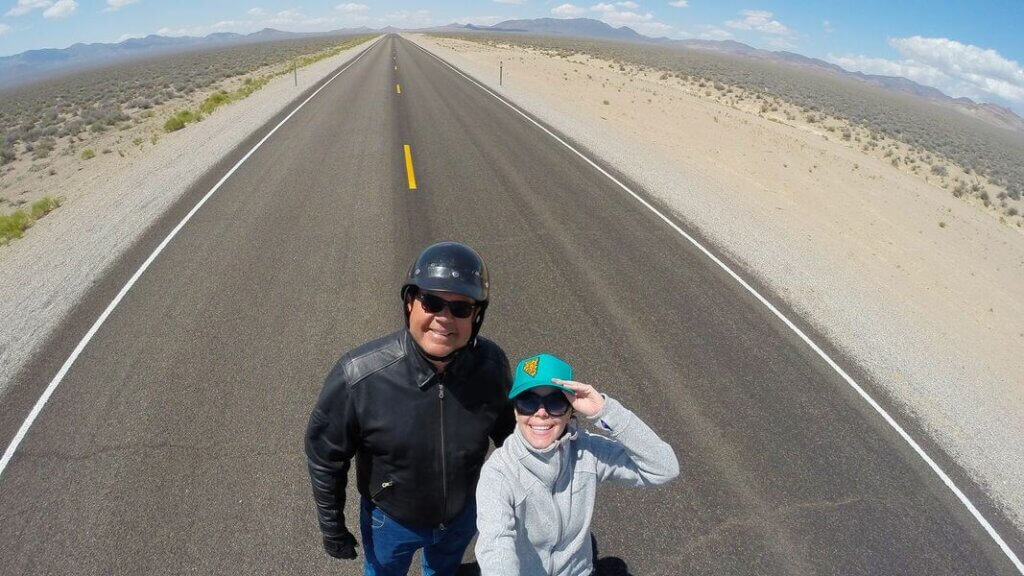 17. Most Importantly, Bring a Travel Companion You Love
What good is a road trip if you don't have someone to share it with? This is just the tip of the iceberg when it comes to cruisin' through the Road Trip Capital of the USA. If you say yes in the Silver State, you never know where it might lead you. Just be share it with someone you love, 'cause with a stretch of road this iconic—you'll need two people just to tell the stories sure to come out of it.
Get Inspired
Related Stories