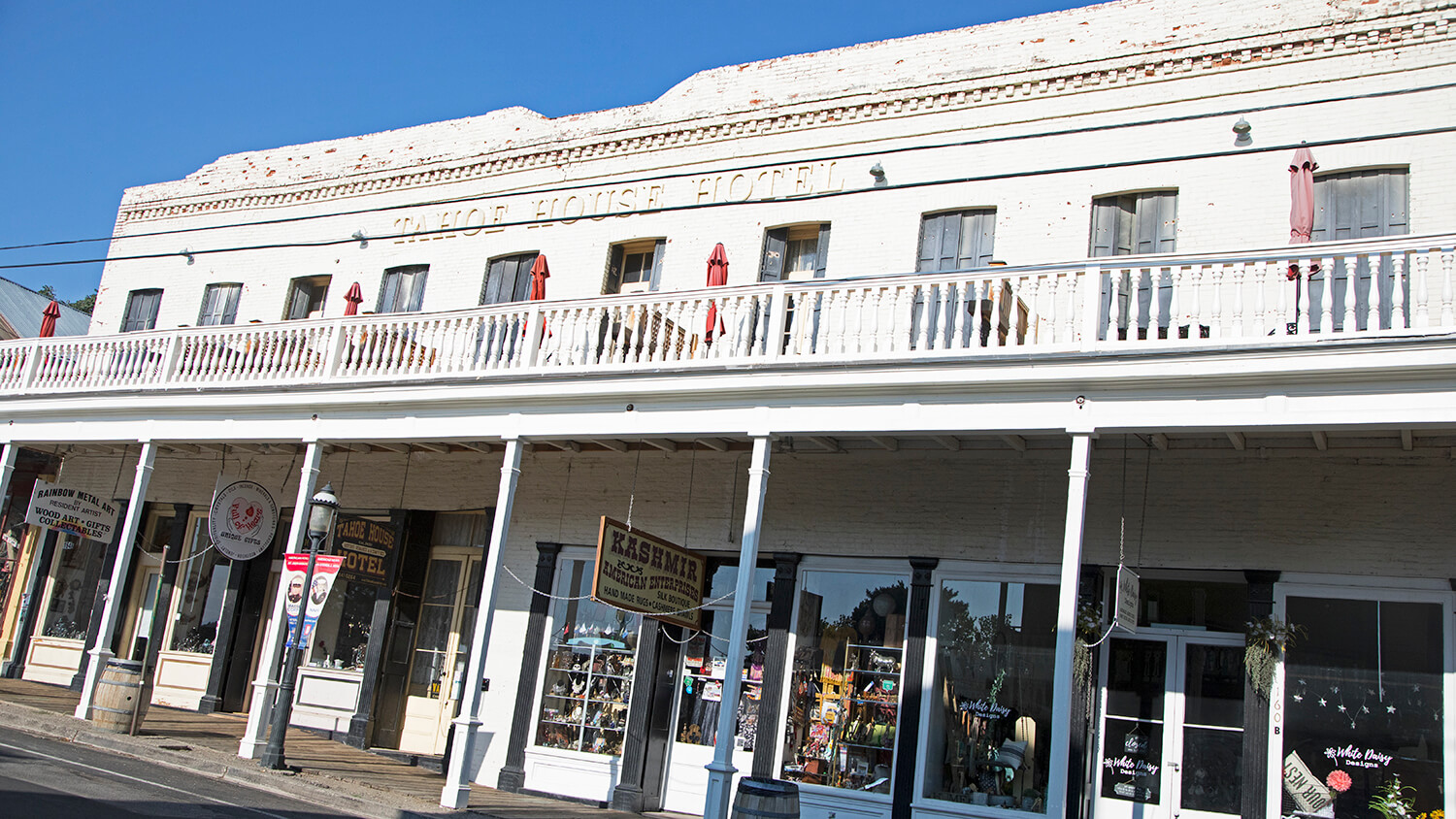 If you're coming to Virginia City, you're likely there for the history, and what better way to get the full experience than staying in a hotel that first opened in 1859? Much of the action began in Virginia City once silver was discovered this very year, prompting thousands of people to come to the area in hopes of achieving their American Dream. Predating Nevada statehood, the Tahoe House Hotel opened for business and has been restored to its former glory, beckoning guests from all over the globe who want a taste of Comstock magic.
Here, visitors will find Victorian style rooms complete with thoughtfully curated antiques, private bathrooms, and WiFi. The property features a great room, complete with an authentic bar, pot belly stove, kitchen area, patio and table games, which makes for the perfect stomping grounds for your weddings, parties, family reunions, and tour groups. Of the 15 guest rooms, guests can choose between a balcony room that overlooks the main street, a garden suite, or even opt for the Carriage House.
Best yet, the Tahoe House Hotel is right in the middle of the action of historic downtown Virginia City. This location is not only convenient, but the Tahoe House is one of the long-standing businesses that lines C Street, which is continually rated as one of the Top 10 Historic Main Streets in America.
RATES AND RESERVATIONS
For more detailed information on availability, pricing, and how to reserve your room, dial 775-847-5264 or visit TahoeHouseHotel.com.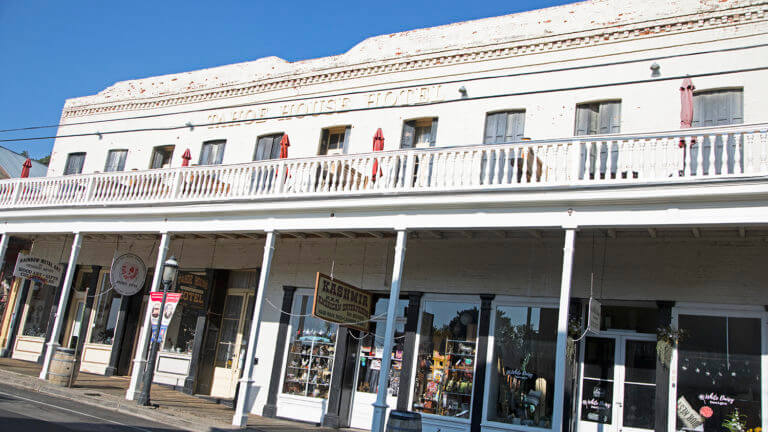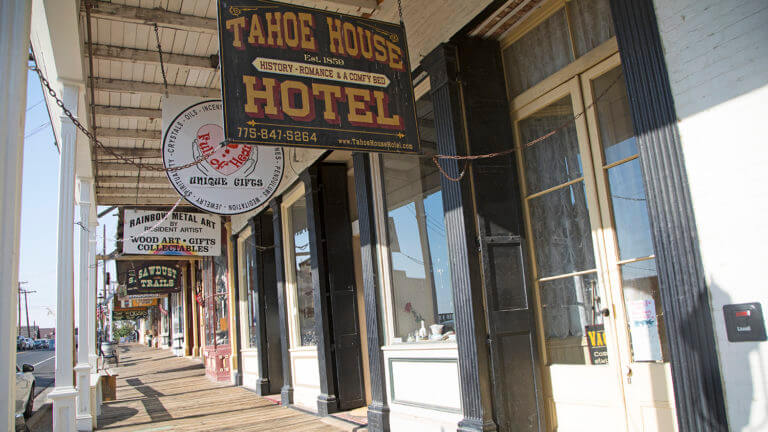 This Location: