Yerington
The city of Yerington, NV is a sweet and picturesque agrarian town that feels like home to nearly anyone who visits. Yerington—located in the heart of Lyon County, Nevada—holds on to its small-town charm and makes a perfect basecamp for outdoor recreational pursuits, including camping, OHV riding, wildlife watching, and world-class fishing, including at nearby Walker River State Recreation Area.
Small-Town Roots, Flourishing Adventure Opps
Although it's only about a 1.5-hour drive from Reno to Yerington (about 70 miles driving distance), Yerington could not be further from the hustle and bustle of northern Nevada's main metro. This charming farming town upholds its small town roots with a quiet ambience, all while serving as the launch pad for top-notch outdoor activities, with hundreds of miles of off-road trails, access to some of Nevada's most prized fishing along the Walker River, and bountiful wildlife. It also draws out-of-town crowds hungry for great food and big-name musical performances.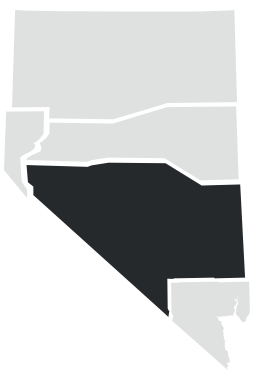 Average Temperatures
Summer
Fall
Winter
Spring
Expand
The History of Yerington
Yerington got its start as a small trading post in 1871 and was originally named Pizen Switch, after a tough, frontier whiskey that flowed from its local distillers. As the community grew—both in size and gentility—the town was renamed Greenfield, and then "Yerington," for Henry M. Yerington, superintendent of the famous Virginia & Truckee Railroad from 1868 to 1910, in a failed attempt to woo him into bringing a rail spur to the town. Over the years, the area's focus turned to farming.
But wait, farms in the desert? You bet, and lots of 'em. In fact, Yerington is situated in such a fertile region of the state that Nearby Mason Valley is known as the "Onion Capital of the West," where millions of pounds of the tear-jerking veggie are grown, packed, and shipped around the world each year. The area also packs a serious punch when it comes to producing livestock, hay, and garlic.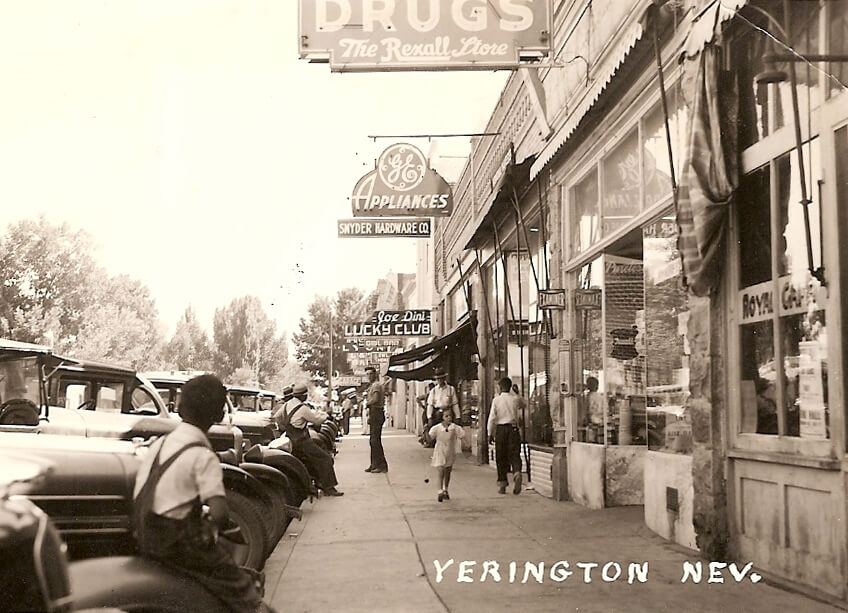 Another precious product of Yerington's land was copper, leading the Anaconda Copper Company to extract about 360 million tons from its mine between 1952 to 1978. You can scope it out today by swinging through the community of Weed Heights.
Today, just over 3,000 residents live in Yerington today, including the Yerington Paiute Tribe of the Yerington Colony and Campbell Ranch—the Namu people—who have called the area home since around 1000 A.D. One famous Paiute, Wovoka, spent time here before becoming the famous American Indian spiritual leader and founder of the Ghost Dance Movement.
Things to Do in Yerington
Recreationalists make Yerington their base camp for one of Nevada's prized slices of backcountry, the newly established Walker River State Recreation Area. Four distinct park units work together to offer visitors top-notch camping, hiking, biking, wildlife viewing, OHV exploring, and sections of river that have lured fishermen from around the nation for generations.
Travel Nevada Pro Tip
After generations in private hands, one of the most coveted recreational slices of the Silver State has gone public. Walker River State Recreation Area spans 12,000 acres of rangeland, including 29 miles of the East Walker River—the stuff of true trout bum legend—with two units open and two more soon to come.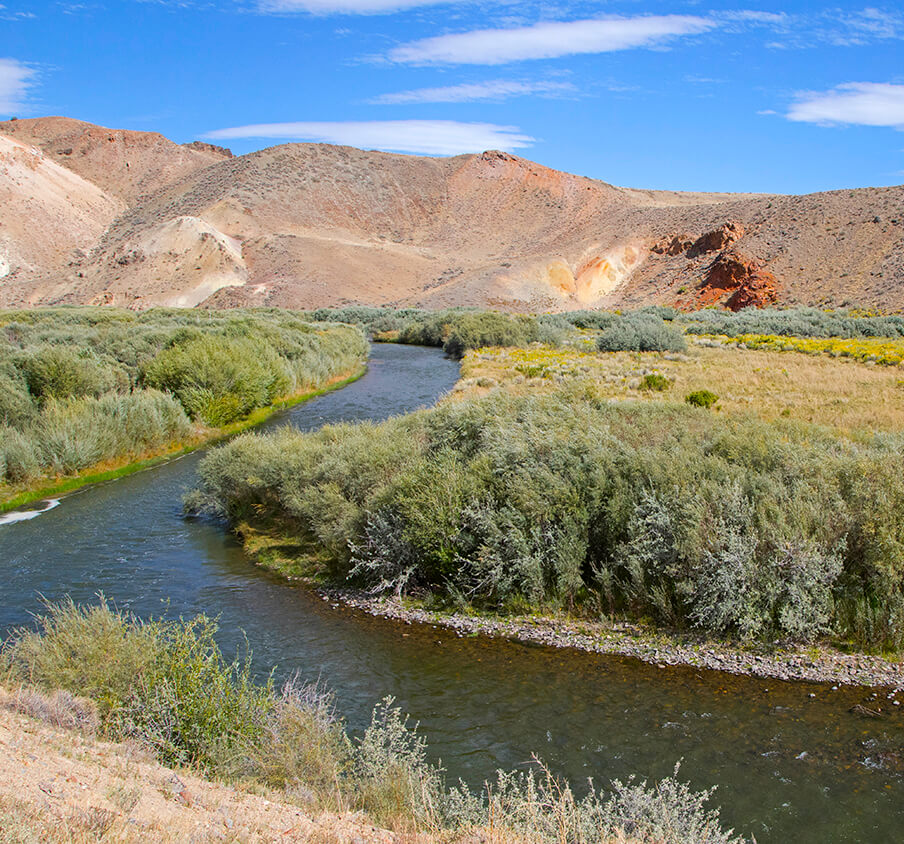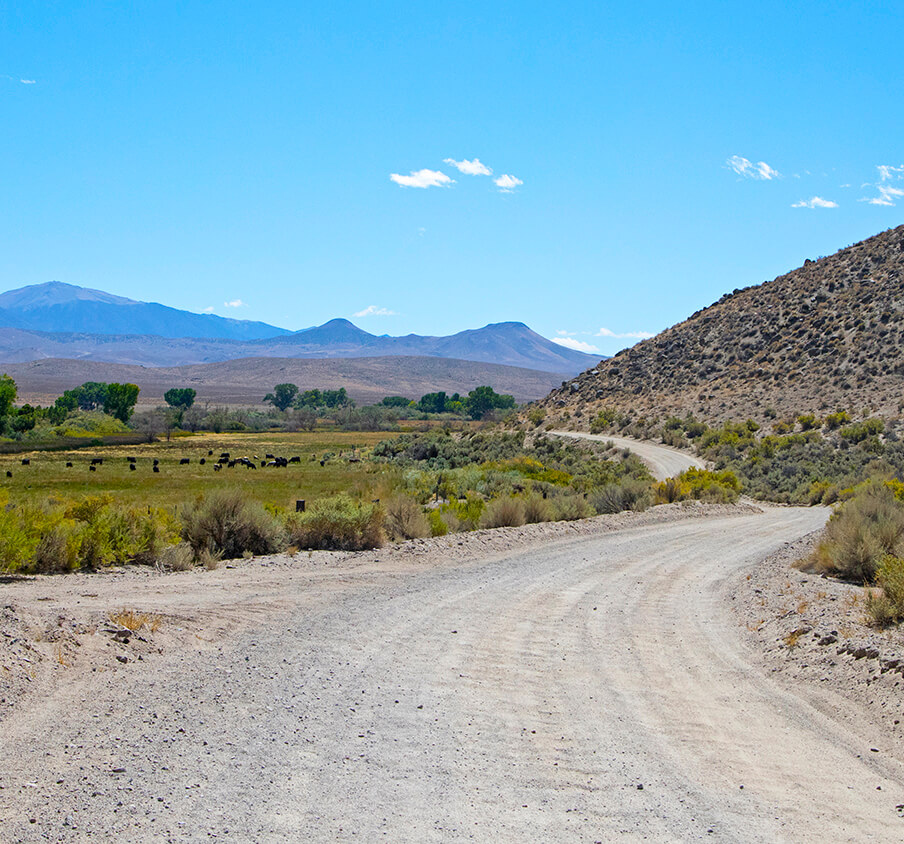 Off-road enthusiasts hit the dirt on nine established routes that make up the Yerington Trails network, where dirt roads and jeep trails criss-cross rivers, desert tracks, and technical mountainous terrain. (Signage is sparse, so carry a good map.) Also nearby are the endless OHV options in Wilson Canyon and Walker River State Recreation Area.
Culture vultures flock to the Yerington Theater for the Arts & Jeanne Dini Cultural Center. When an arts-hungry rural collective grew tired of running shows out of gyms, old warehouses, and other makeshift spaces, locals rehabilitated a grammar school building into this incredible arts center, which now hosts performances and gallery exhibits, and serves up sweet meals at a super-cute breakfast café.
History buffs ought to swing by the Lyon County Museum, located in a 1911-built former church, which houses collections of local artifacts from past generations, displays detailing the Anaconda Copper Co. story, and frozen-in-time displays, like a barbershop and a courthouse office.
Yerington, NV Restaurants
In a place that loves its farms as much as Yerington, you can always find something tasty. Some of our faves? Sherry's Stage Stop for Angus beef and American classics and cute, country ambiance. Country Sunflower for biscuits 'n' gravy, comfort food, and homemade desserts. Cabin Fever for beers and bar bites. El Cortesz and El Superior for hearty Mexican dishes.
In nearby Wellington, Rosie's Place for big Mexican plates and bigger margaritas, often with a view of a fleet of weekender's motorcycles. The Heydey Inn for ribeye steaks, tasty soups, and Basque Picon punches (Nevada's officially unofficial state cocktail). And the CG Bar for a good ol' Banquet in a Bottle with a local rancher.
For A.M. appetites, Coffee Slingers, YTA Café at the Center (located inside the historic Yerington Theater for the Arts) for wraps and panini, Blahnir's Bakery & Cafe for to-go treats, and The Bakery Gallery for made-from-scratch muffins, coffee cakes, and other baked delights—plus coffee and tea to perk up.
Yerington Events
Country music fans know Yerington, thanks to a weekend-long festival called Night in the Country. Since 2002, this cowboy-hatted party-vibe campout has been bringing out big guns like Blake Shelton, Jason Aldean, and Thomas Rhett—plus plenty of up-and-comers—for three days of pure country music on pure Nevada farmland.
Local and out-of-town music lovers also book it to Yerington Theater for the Arts, located at the historic Jeanne Dini Cultural Center, to enjoy live shows by traveling musicians and bands on a beautiful stage, several times a year.
Where to Stay in Yerington
When you start yawning in Yerington, you'll find a handful of great places to rest your head for the next day's adventure. "Rest Easy. Stay Happy." is the motto at the Yerington Inn, where you'll find comfortable rooms with all the modern conveniences in the heart of town. Nearby is the Main Street Inn, known for its wood paneled rooms, rustic decor, and free breakfast.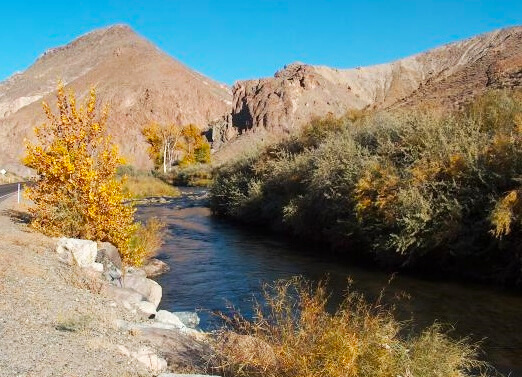 For a more outdoorsy experience, park your RV or check into a furnished cabin-like cottage at Walker River Resort, which sits perched on a beautiful bend of the Walker River—making for direct access to prime fishing, tubing, and kayaking—and which also houses a full bar, sporting clay range, and pool and hot tub complex.
#TravelNevada
Whether you're out netting trout, in your rig ripping dirt, or simply kicking back for a quiet weekend, tag your Yerington photos with #TravelNevada so we can share your adventure.