Food Events in Nevada
We can't find anything on the books that matches your search right now, but let's try another combo!
Ethnic Food Festivals
Get a taste of Nevada's cultural heritage at food festivals celebrating the cuisine of the Old World. In October, Reno visitors are encouraged to finire di mangia (basically, "eat up") at the Eldorado Great Italian Festival, known for its cornucopia of pastas, gelato galore, and family recipe sauce cook-off.
Each July since 1964, Elko—historically a major settlement for Basque sheepherders—has hosted the National Basque Festival, a wild weekend packed with traditional music, dancing, woodchopping competitions, and, of course, chances to chow down chorizo, paella, and sheepherder's bread, all washed down with red wine in bota bags and endless glasses of Kalimotxo (red wine plus Coca-Cola) and Nevada's infamous unofficially official state drink, the boozy-then-bitter-then-sweet Picon Punch.
Craft Beer and Wine Events
If you haven't figured it out, Nevadans kind of like to party. The Silver State always impresses imbibers with dozens of craft breweries and artisan distilleries, as well as a few winemaking outfits, and celebrates sipping at numerous major beer and wine events. Up north, hundreds of the nation's most prized breweries break out the tap tents for Carson City's Capital City Brewfest, Reno's massive Eldorado BBQ, Brews & Blues Festival, and the multi-day live music lover's WinterWonderGrass Music & Brew Festival at Palisades Tahoe (just across the border); down south, 30+ brewers roll out the pony kegs for Boulder City Beerfest.
Wine lovers should head to North Lake Tahoe for the elegant Lake Tahoe Autumn Food & Wine Festival, featuring wine tastings from the West Coast's best wineries, food from the region's world-class chefs, culinary seminars, and more, all set among Lake Tahoe's world-famous scenery. For some classic Lucy-and-Ethel vibes, head to the Grape Stomp at Reno's Eldorado Great Italian Festival. Discover some of the most off-grid indulging in the entire country at the remote, rugged Jarbidge Wine Walk.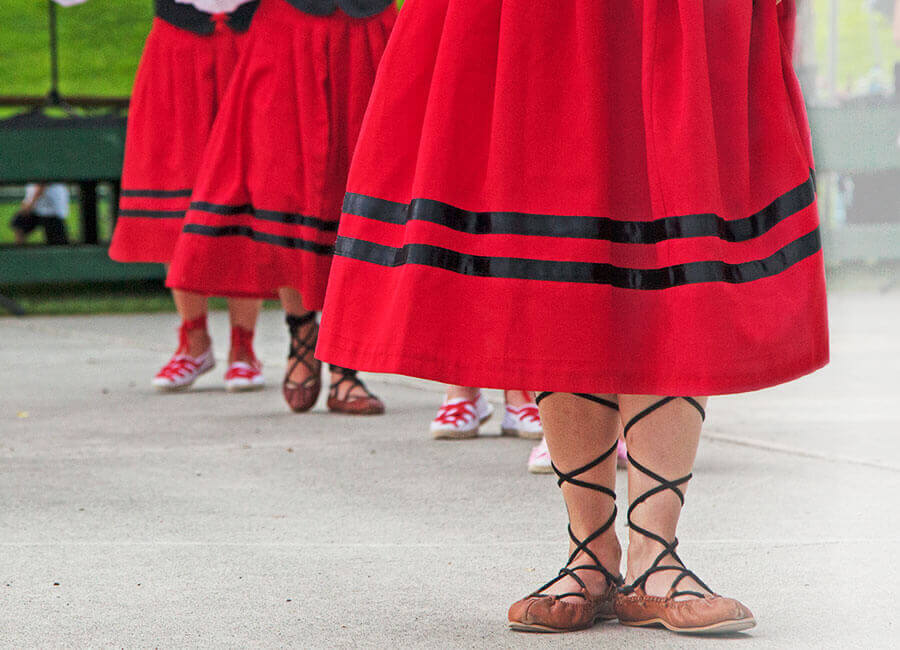 Barbecue Food Events & Cook-Offs
The Silver State is always sizzlin' with BBQ competitions, chili cook-offs, and grillmaster challenges in nearly every town. Reno and Sparks move literally hundreds of tons of meat at the famous Best in the West Nugget Rib Cook-Off and the Eldorado BBQ, Brews & Blues Festival, with live music from touring and local musicians, hundreds of craft beers, and raucous revelry.
Other carnivorous carousing flares up at Boulder City's Best Dam Barbecue Challenge, West Wendover's Wild West Barbecue Shootout, and the Casablanca Rib Fest, appropriately held in Mesquite. Meanwhile, chili chompers are bowled over at Virginia City's townwide Chili on the Comstock and Pahrump's International Chili Society-sanctioned Silver State Chili Cook-Off, and party pioneer-style at the Dutch Oven Cook-Off held in magnificent Cathedral Gorge State Park.
Local Foodie Fests
Gourmet gastronomists and lovers of fresh fare can find plenty of local flavors at foodie fests around northern Nevada. September is a particularly appetizing time to visit. South Lake Tahoe hosts one of the state's most popular multiple restaurant events with Sample the Sierra, wrangling dozens of the region's most celebrated farm-to-fork eateries, while the North Shore comes to the table with the Lake Tahoe Autumn Food & Wine Festival. Just down the hill, more than 40 restaurants in Carson City cultivate a block party-like atmosphere while competing for culinary cred during Taste of Downtown.
Over in Fallon, the breadbasket of Nevada, families still flock to the 1911-established Fallon Cantaloupe Festival and Country Fair—the oldest food-oriented festival in the state—to celebrate the region's famous staple, Hearts of Gold melons. And for something a little…different…head up to historic Virginia City on St. Patrick's Day and have a ball or two at the Virginia Rocky Mountain Oyster Fry, where revelers literally go nuts sampling the goods—served deep fried, smoked, in tacos, and beyond—rocking out to live music, tearing it up at famously ball-igerent saloon crawl bar events, and, of course, making lots and lots of really great puns, to boot.
Events in Nevada
Gotta See 'Em to Believe 'Em
Nevada has never been a stranger to a good time. And for every world-famous event anchoring Nevada's come-as-you-are, cut-loose culture, there are dozens more that are sure to steal your heart and fill up your camera roll. From big-ticket bashes in our two big metros to community-wide celebrations in every small town in between, find out where and when to whoop it up around the Silver State.
Experience the Only-in-Nevada Action
Discover Nevada's Must-See Events
#TravelNevada
Feast your eyes on these mouth-watering snapshots from foodie fests and craft brew block parties found in all corners of the Silver State. Then, tag #TravelNevada to show off the delectable dining that topped your plate and tickled your palate.