Cowboy Corridor
Gear Up For the Ride of Your Life
Route Distance
400 miles on I-80 Nevada
Suggested Time
2 to 4 days
Few road trips brim with as much Western heritage as Nevada's Cowboy Corridor. And here's the thing: I-80 Nevada may be a highway some motorists expect to blast down on their way to somewhere else. Their loss! Speed limits hit 80 mph out here, but when you hit a town, slow down. Beyond those off-ramps, you'll discover lively communities full of history and right-now attractions, with museums, art galleries, poetry and music festivals, and even beers highlighting the confluence of buckaroo, Basque, and American Indian traditions that have shaped the Silver State. So pack your boots, hit the Cowboy Corridor, and become part of the story.
Highlights
Brush up on buckaroo culture at museums, heritage centers & Western shops

Dig into hearty, family-style Basque feasts at century-old dinner houses

Set your own land speed record at West Wendover's Bonneville Salt Flats
Crossing Nevada on the Cowboy Corridor
Basques, Buckaroos & Ruby Mountain Views
Truckers and travelers have long been rocketing across I-80 Nevada from Reno to West Wendover. However, true Cowboy Corridor road trippers follow their temptations to a whole trove of just-off-the-interstate treasures in towns whose Western roots still proudly show. Institutions like the Western Folklife Center, Cowboy Arts & Gear Museum, and Buckaroo Hall of Fame offer a glimpse of Nevada's rootin'-tootin' past, while Basque restaurants, guest ranches, ghost town B&Bs can be found all around you. Along the way, discover other ways the Nevada's West remains wild among the sky-scraping Ruby Mountains, breathtaking Angel Lake, hiking and biking trails galore, and beyond.
Glovebox Essentials
Prepare for Your Adventure
Get ready to come chase some horizons with this handy tool kit. Here, you'll find all the Cowboy Corridor road trip essentials, including downloadable directions, maps, and podcasts, and tunes to complement your upcoming adventure.
Expand
Time to Boot Up
Earnin' Your Spurs on the Cowboy Corridor
It ain't all cowboys out here. Basque and American Indian traditions also shine bright, and modern-day recreationalists have roamed northern Nevada's wild backcountry for generations. Altogether, few routes brim with as many of Nevada's Western cultural legacies as noticeably as the one we call the Cowboy Corridor. Chompin' at the bit yet? Explore more.
Leg 1
Tote Your Pack Down that Dusty Winnemucca Road
Start your trip like Johnny Cash started "I've Been Everywhere" and wind your way from Reno to Winnemucca for buckaroo history, Basque bites, and mountain bike trails.
Leg 2
History, Heritage, Art Appeal & Hearty Meals
Next up: Elko, which serves up hefty helpings of cultural history at museums, in 50 murals, and on your plate. En route, Battle Mountain offers classic eats and unusual feats.
Leg 3
Wild Herds, Migratory Birds & Land Speed Records
Watch for bighorn and mountain goats at Angel Lake, then head to West Wendover, where the Historic Wendover Airfield, the Bonneville Salt Flats, and a 63-ft neon cowboy await.
Leg 1
Reno to Winnemucca via Lovelock
165 miles
The first two towns Johnny Cash references in "I've Been Everywhere" are Winnemucca and Reno. (He also mentions Charleston and Dayton, but we won't argue he meant the Nevada ones.) Crank it up, head from Reno to Lovelock, and help the town live up to its name by "locking your love" to a never-ending chain. Then scope out the #WeirdNevada wonder that is Thunder Mountain Monument on your way to Winnemucca, where the artifact-packed Humboldt Museum and Buckaroo Hall of Fame await, along with decadent meals at the Martin.
Leg 2
Winnemucca to Elko via Battle Mountain
125 miles
Leg 3
Elko to West Wendover via Wells
110 to 130 miles
West Wendover does its Nevada border town duty, offering interstate travelers their very first (or last) casino-resorts, complete with 24-hour gaming, plush rooms, pools, live entertainment, and more.
Angel Creek Campground
Wells
Hampton Inn & Suites—Wells
Wells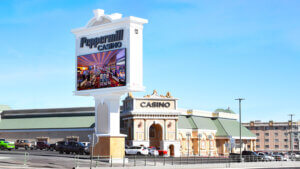 West Wendover Peppermill Hotel Casino
West Wendover
Red Garter Hotel & Casino
West Wendover
Wendover Nugget Hotel & Casino
West Wendover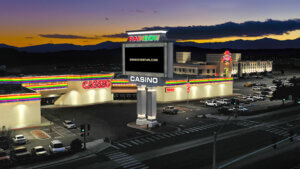 Rainbow Hotel Casino
West Wendover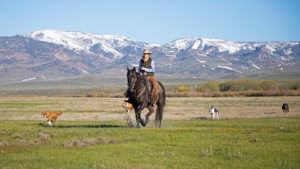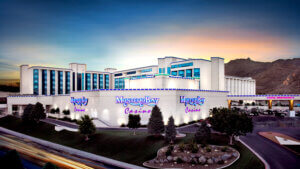 Montego Bay Casino & Resort
West Wendover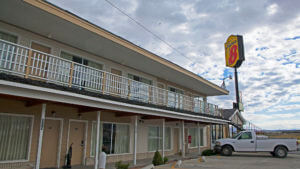 Super 8 Motel – Wells
Wells
View All
Spot bighorn sheep, mountain goats, and pronghorn at Angel Lake. Help track migratory raptors with Hawkwatch International. Check out a bootlegger party cave. Or investigate lofty history at Historic Wendover Airfield Museum.
Sun Tunnels & Bonneville Land Art
West Wendover
Blue Lake Wildlife Management Area
West Wendover
Jukebox Cave
West Wendover
Metropolis Ghost Town
Wells
Wendover Will
West Wendover
HawkWatch International
West Wendover
Bonneville Salt Flats
Wendover
Peppermill Concert Hall
West Wendover
View All
Forget touristy tasting rooms and seen-'em-all tours. Schedule a visit to the Saffords' working ranch—a rustic beer lover's oasis for over 20 years—and enjoy some award-winning beers 'til the cows literally come home.
Bella's Restaurant & Espresso
Wells
Out here, it's all about Bonneville, baby. Get ready for rocket launches and races across the salt flats with wild cars, motorcycles, and even bicycles at numerous events, held where some speedometers top out near 1000 mph.
View All
Hitting the Road? Here's the Map.
Our 10 Nevada Road Trips
Searching for road trip ideas? Look no further. Go ahead. Scroll around and click the road trip icons for the inside scoop on Nevada's 10 best road trips, with detailed itineraries, maps, and tips for getting off the beaten track.
#CowboyCorridor
Lasso up some stellar shots cruising this heritage-packed highway? We'll digitally tip our hats to ya when you share 'em with #CowboyCorridor.
True Tales & Travel Tips
Featured Stories
Get our takes on must-experience attractions, excursions, restaurants, and lodging—as well as plenty of pro tips on visiting ghost towns, parks, historic sites, and far more—all curated by those who know this wild state by heart.