Rubies Route
Abundance of Altitude
Route Distance
30 mi to 375 mi
Suggested Time
2 to 5 days
Welcome to Nevada's majestic, mountainous northeastern corner. With the cowboy-cool town of Elko as your hub, follow this route's wild spokes to some of Nevada's most coveted and surprising scenic treasures. Recreation opportunities are as vast and varied as this landscape of towering peaks, alpine lakes, flowing streams, and horizon-chasing valleys. Tackle trails in glacier-carved Lamoille Canyon. Watch wildlife at Angel Lake and Ruby Lake National Wildlife Refuge. Or venture north to remote, rugged Jarbidge—one of the last true frontier towns—by way of some wide-open, wondrous wilderness. Wherever you end up, keep your camera handy. 
Highlights
Hike, fish, and find Kodak moments in spectacular Lamoille Canyon

Birdwatch and kayak the labyrinthine waters of 370K-acre Ruby Lake

Dirt-road it over 8,500-ft wilderness passes to the off-grid town of Jarbidge
Rock Out on the Rubies Route
Where On the Road Meets Off the Grid
All roads lead to splendor on the Rubies Route. Its centerpiece, Lamoille Canyon, is a glacier-sculpted sanctuary in the heart of the 11,000-ft Ruby Mountains, harboring some of the best hiking, camping, fishing, and off-grid alpine solace-seeking this side of the Rockies. A loop around the backside of the Rubies carries you to a pristine valley anchored by a protected lake home to hundreds of bird species and maze-like kayak trails, and then to Angel Lake, where wild critters cling to cliffs. And then there's Jarbidge, a delightfully rough-and-tumble riverfront town with a handful or residents, two epic sagebrush saloons, and direct access to some of the most remote wilderness in the USA.
Glovebox Essentials
Prepare for Your Adventure
Get ready to come chase some horizons with this handy tool kit. Here, you'll find all the Rubies Route road trip essentials, including downloadable directions, maps, and podcasts, and tunes to complement your upcoming adventure.
Expand
Adjust Your Altitude
Going All Out on the Rubies Route
Far from your normal "Point A to Point B" kind of road trip, the Rubies Route's hub is Elko, with three main spokes all leading to scenic slices of recreation-packed paradise. Chase trails and trout in stunning Lamoille Canyon, wildlife and water at Ruby Lake and Angel Lake, or go wild on the way to Jarbidge, one of the West's last true frontier towns.
Spoke 1
Rubies-bound on Lamoille Canyon Scenic Byway
Pack your boots, rod, and camera and head up to Lamoille Canyon, where trails carry you to stunning views, flowery meadows, and alpine lakes teeming with trout.
Spoke 2
Angels, Animals & Ales
Stop for a sipper in Jiggs (Population: 2) en route to sweeping Ruby Lake National Wildlife Refuge. Loop back to Elko via a beer-brewing ranch and breathtaking Angel Lake.
Spoke 3
Journey to Jarbidge
Romp north through wildflowery wilderness and over high-elevation dirt passes to rugged Jarbidge—one of the most isolated towns in the Lower 48—for pure, off-grid bliss.
Spoke 1
Elko to Lamoille Canyon and the Ruby Mountains
60 miles out-and-back
Hike to alpine lakes, glacial cirques, and epic vistas in the Ruby Mountains

Angle for brook, rainbow, lake, tiger, and even Lahontan cutthroat trout

Hike or helicopter in to stay at glamped-out, 9,700-ft Ruby High Yurt
Often compared to the Swiss Alps, the Ruby Mountains' steep, craggy peaks rise nearly 5,000 feet above the valley below, capped by Ruby Dome at 11,387 feet. A 45-minute drive puts you at the top of Lamoille Canyon Scenic Byway, where hikes range from couple-hour jaunts to multi-day thru-hikes on the Ruby Crest National Recreation Trail, all to beautiful, trout-packed alpine lakes. In winter the byway becomes a snowmobile superhighway to powdery paradise, where heli-skiers rejoice at more than 300 inches of annual snowfall.
Spoke 2
Elko to Ruby Lake NWR, Angel Lake, and back
115 to 210 miles
This spoke is all about liquid wonders. If mostly-dirt Harrison Pass is open, the friendly folks at remote Jiggs Bar will know; call 'em, then show up for a cold one on your way to Ruby Valley. (If it's not, take paved Secret Pass / NV-229.) Ruby Lake National Wildlife Refuge offers a 370,000-acre panorama of watery grandeur, home to 220 species of birds and plenty of fish. Embark on the widly photogenic Angel Lake Scenic Drive, an aspen-cliffed gem where wildlife abound, hidden just 12 miles up from I-80. 
If you don't already have a comfy bed waiting for you in Elko, Wells has you covered. Or spring for an Uncommon Overnighter with teepee glamping at a wild horse refuge or a luxurious lodge on a working ranch.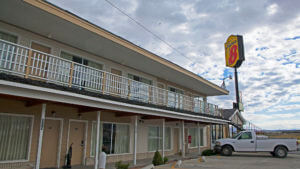 Super 8 Motel – Wells
Wells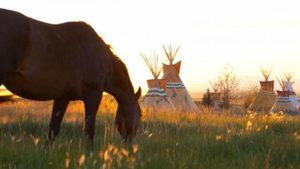 Mustang Monument Eco-Resort & Preserve
Wells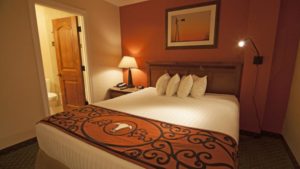 Stockmen's Casino and Ramada Hotel
Elko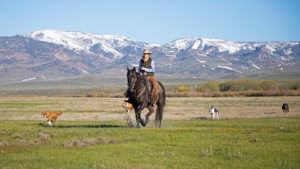 Angel Creek Campground
Wells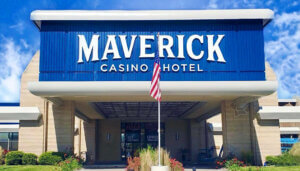 Maverick Hotel & Casino by Red Lion Hotels
Elko
Hampton Inn & Suites—Wells
Wells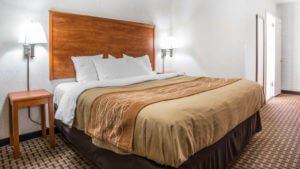 Rodeway Inn Elko Downtown Area
Elko
View All
Enjoy panoramic Ruby Mountain views from South Fork. Check out Ruby Lake, one of 500 Globally Important Bird Areas on Earth. Then hike and wildlife-watch at Angel Lake, the jewel of the East Humboldt Range.
Humboldt-Toiyabe National Forest
Sparks
Metropolis Ghost Town
Wells
Ruby Lake National Wildlife Refuge
Ruby Valley
South Fork State Recreation Area
Spring Creek
View All
Stop in to Jiggs Bar, home to cold beers and great convos, often about their story-worthy taxidermy.  In Wells, the menu at Bella's is as long as it is tasty.
Bella's Restaurant & Espresso
Wells
Spoke 3
Elko to Jarbidge
Summer Route: 105 miles (unpaved), one way. Highway Route: 195 miles, one way
It doesn't get much more off-the-grid than Jarbidge. Site of the last American gold rush (and thus, stagecoach robbery), this no-BS Wild Western town (seasonal population: 11 to 100) draws anglers, off-roaders, shutterbugs, and nature-chasers, as a gateway to the picture-perfect Jarbidge Wilderness Area, one of the most remote corners of the state—and country. The dirt passes from Elko only get plowed once a year (around July 4) and get snowed in as early as October. Alternatively, there's a paved route via Jackpot and… Idaho!
Locals love day-tripping to Jarbidge. And you can. But with all the splendor (and sagebrush saloon hospitality) waiting at the end of the trail, we recommend an overnighter. Luckily, the Outdoor Inn's got you covered.
Cactus Petes Resort Casino
Jackpot
Jarbidge Campgrounds
Jarbidge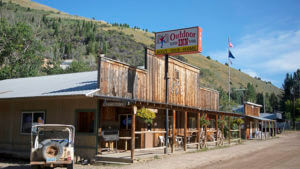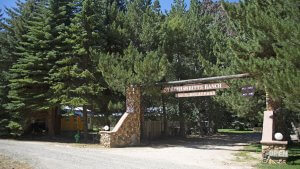 Tsawhawbitts Ranch Bed & Breakfast
Jarbidge
Horseshu Hotel & Casino
Jackpot
View All
Gear up for miles of dirt roads and trails, countless home-is-where-you-park-it camping spots, pristine rivers with fishing so hot it's almost unfair, and a wilderness town brimming with history and frontier character.
Historic Jarbidge Jail
Jarbidge
Jarbidge Wilderness Area
Jarbidge
Wild Horse State Recreation Area
Elko
Nevada Glassworks LTD
Jarbidge
Jackpot "National" Forest
Jackpot
Jarbidge Community Hall
Jarbidge
View All
Jarbidge may only have 11-ish year-round residents, but that doesn't stop it from having TWO epic sagebrush saloons. The Outdoor Inn serves great food, pies, and milkshakes. If you dig Iron Maiden, say so at the Red Dog.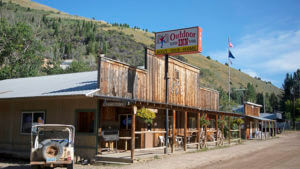 Red Dog Saloon – Virginia City
Virginia City
Jarbidge Trading Post
Jarbidge
Hitting the Road? Here's the Map.
Our 10 Nevada Road Trips
Searching for road trip ideas? Look no further. Go ahead. Scroll around and click the road trip icons for the inside scoop on Nevada's 10 best road trips, with detailed itineraries, maps, and tips for getting off the beaten track.
#RubiesRoute
Care to share your absolutely gorgeous views with us? When you tag #RubiesRoute, we'll be vicariously oohing and ahhing over all the scenic wonders you're seeing.
True Tales & Travel Tips
Featured Stories
Get our takes on must-experience attractions, excursions, restaurants, and lodging—as well as plenty of pro tips on visiting ghost towns, parks, historic sites, and far more—all curated by those who know this wild state by heart.