Finding Fall Colors in Northern Nevada
What do you get when you combine wide open spaces with stunning fall foliage? There's no punchline, and it's no joke that the Silver State has a plethora of colors to offer leaf-peepers. In fact, fall in the Great Basin just might surprise you. Discover some of the most spectacular places to soak in autumnal hues across northern Nevada.
Fall in love with these vibrant destinations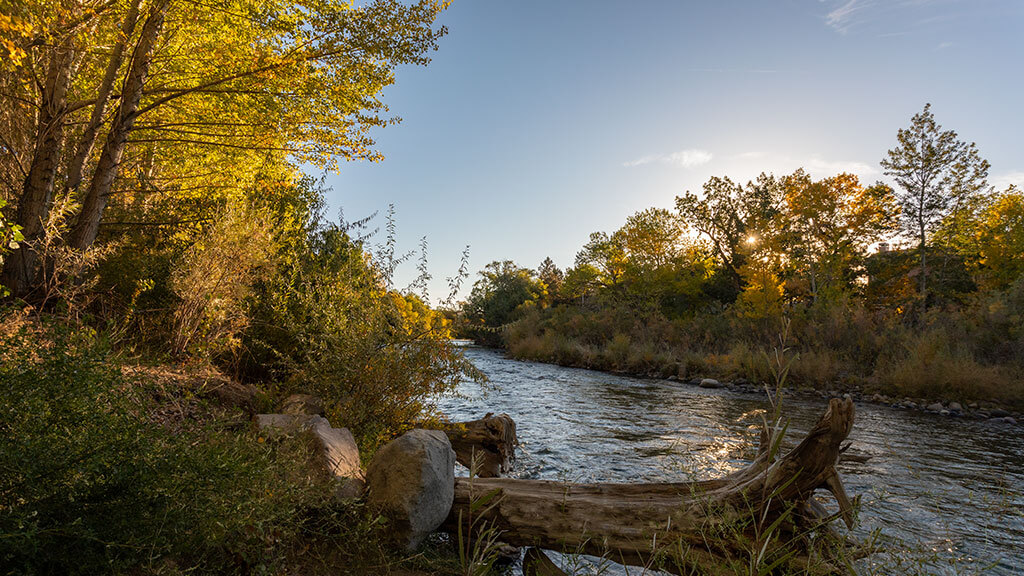 Oxbow Nature Study Area
Reno
This riparian wilderness quietly tucked near downtown Reno is a fantastic way to spend as much time as you can spare along the Truckee River. Within minutes, you'll be transported from an urban environment into a 22-acre conservation area featuring grasslands, cottonwood and willow trees, and all kinds of wildlife.
Time your visit to Oxbow Nature Study Area to capture great fall color photos, plus enjoy miles of trails, tables, benches, and limited wheelchair access. A platform looks over the preserve, so climb up and you might catch sight of a hawk or two.
P.S. Oxbow Nature Study Area is at the end of Dickerson Road, an eclectic commercial area that features artists, unique clothing shops, and restaurants.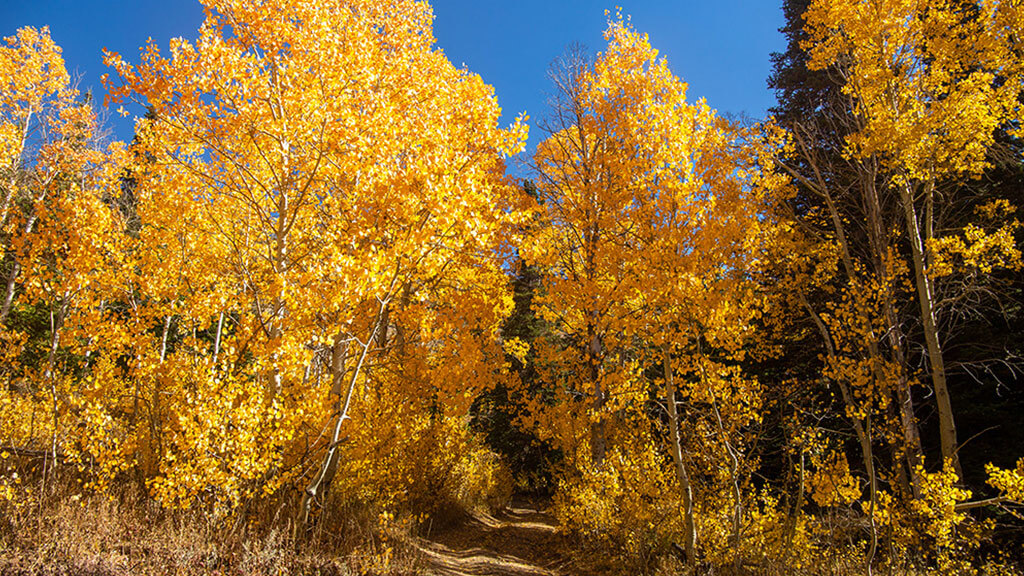 Water Canyon Recreation Area
Winnemucca
About 2.5 hours east of Reno on Interstate 80, you'll find Water Canyon Recreation Area. Rising almost 2,000 above Winnemucca, this is a great place for surrounding yourself with beautiful fall color. Water Canyon also offers plentiful opportunities for camping, hiking, biking, and even limited ATV use. The grounds include fire pits, grills, picnic tables, and even a few covered shelters.
Before or after all your autumn fun, fuel up with a stone-baked pizza or calzone from local favorite Winnemucca Pizzeria. Save room for the Cookie Monster dessert!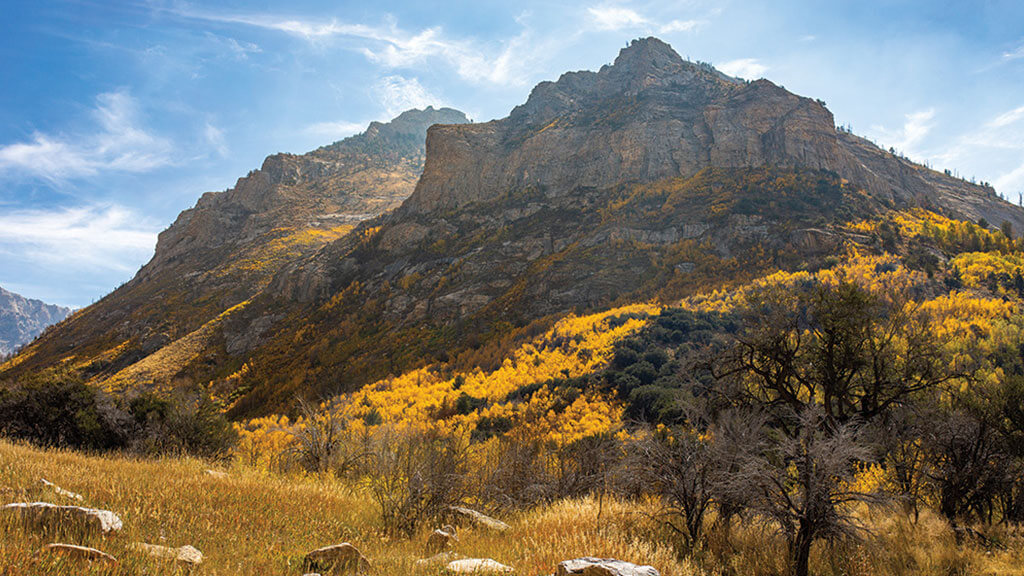 The glacier-carved Ruby Mountains—also known as the Swiss Alps of Nevada—are home to the Lamoille Canyon Scenic Byway. The paved road is just 12 miles long, but it's likely to take a while because you'll be stopping every few hundred feet for incredible photos. At the end of the road is a parking lot with restrooms, picnic tables, trails, and stunning views.
On the southern end of the Rubies is Harrison Pass, which takes you to the Ruby Valley. We can't recommend this drive enough, as you'll be rewarded with not only golden colors, but reds and oranges as well.
Travel Nevada Pro Tip
The pavement might end at the top of the Lamoille Canyon Scenic Byway, but it's the start of the
Ruby Crest Trail
. This 43-mile path through the Ruby Mountains is particularly stunning in the autumn, and even a short hike is sure to reveal fall colors.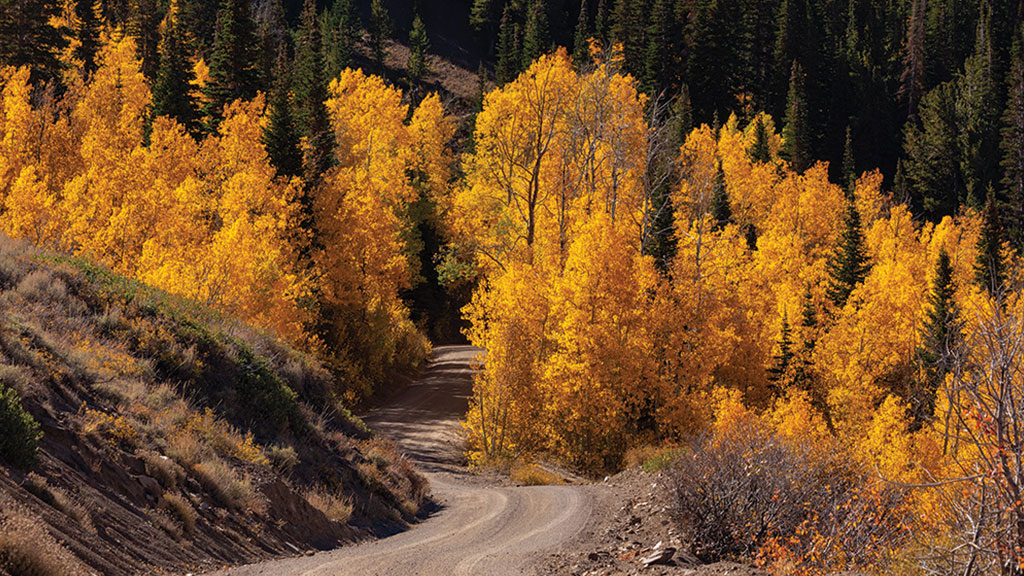 For a little adventure along with your leafing, take the unpaved Charleston-Jarbidge Road for the beautiful 50-mile drive to Jarbidge, near the Idaho border. When you come upon the Copper Basin in all its autumn color explosion, we dare you not to stop. The sight of layers of mountains as far as you can see and hundreds of acres of quaking aspen—with almost-comically-tall, perfectly-shaped subalpine firs jutting up among them—is something to be experienced.
Once fully sated on fantastic foliage, carefully navigate down the more-than-15-percent grade into Jarbidge. Easily the most isolated town in the Silver State, there are about a dozen year-round residents operating two saloons, a restaurant, trading post, gas pump, and post office. With 113,000 acres in the Jarbidge Wilderness Area, this is an outdoor lover's dream.
Travel Nevada Pro Tip
The road to Jarbidge gets snow early in the year and it stays late into summer, so check with the Outdoor Inn at (775) 488-2311 to see if it's open before beginning your drive.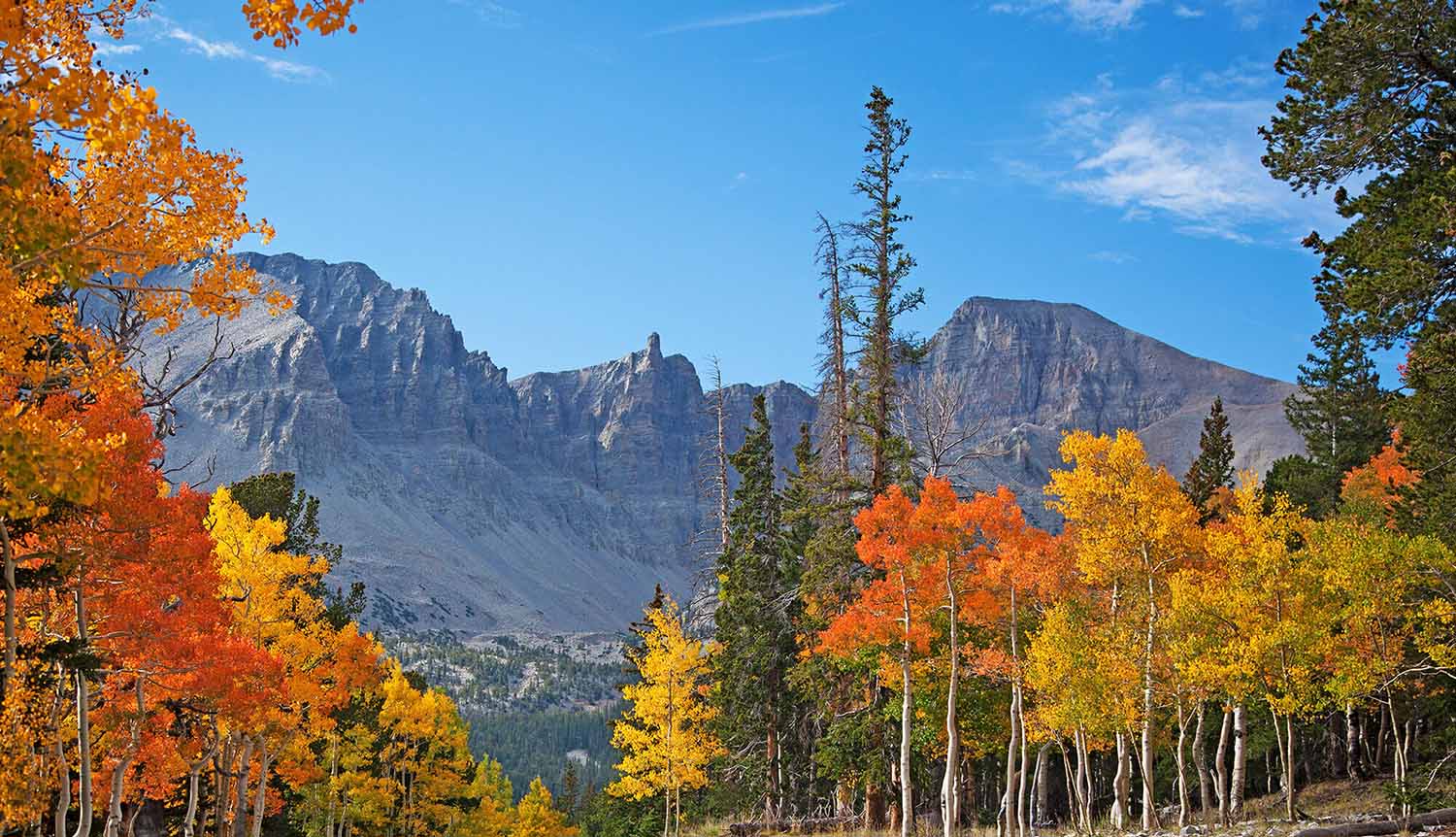 Great Basin National Park
Baker
Found along the eastern edge of the Silver State, Great Basin remains one of the least visited national parks in America. Don't make the mistake of skipping out on this remote destination, though, as the foliage during the autumn months is simply out of this world. Plan your visit to this recreational wonderland – complete with alpine lakes, bristlecone pines, and a mighty impressive cave system – in September or early October (before the snow returns) to experience fall colors exploding with vibrancy.
On your way to or from Baker, make a pit stop in Ely to drive the Success Loop. It's a stunning route any time of year, but it really puts on a show in the fall. It will be practically impossible to take a bad photo of the aspens in their kaleidoscopic vibrancy.
Show us your favorite places to see fall colors in the Silver State! Tag #TravelNevada so we can ooh and ahh over all the leaves you're peeping – and maybe even ask to share your snapshots…
Get Inspired
Related Stories