Meet the Lady in Red: Nevada's Most Famous Ghost
Without a doubt, ghost hunters and paranormal enthusiasts love the Silver State. Thanks to lawless Wild West action, long-before-OSHA mining operations, and other perils, our past is packed with untimely demises and unfinished business. (In fact, plenty of paranormal pros believe Nevada to be the most spectrally active state.)
However, out of Nevada's plethora of "permanent residents," the life-of-the-party award easily goes to Tonopah's famous (and friendly) Lady in Red, who graces the historic Mizpah Hotel with her ghostly presence. Read on to learn her tale and find out how to meet her—if you're lucky.
"Queen of the Silver Camps"
We know what you might be thinking with that headline. However, the shiny title of "Queen of the Silver Camps" doesn't actually belong to the regal Lady in Red, but rather to the central Nevada town of Tonopah itself. A boomtown in the purest sense, Tonopah rocketed into existence in 1900, producing nearly $750,000 in silver and gold in just a year—all because prospector Jim Butler picked up a conspicuously heavy rock to huck toward his mule, who he quickly realized was napping atop a massive ore reserve.
Between 1901 and 1921, Tonopah's mining heyday, thousands of people streamed in to extract nearly $121 million worth of mostly silver ore from mines throughout the area—especially in the hills located directly behind the Mizpah Hotel at the present-day, 100-acre Tonopah Historic Mining Park. Several shafts and tailing piles can still be seen from many hotel rooms on the building's east side.
The Historic Mizpah Hotel
As Tonopah swelled, so did the need for a swanky place to put up sleepy miners and well-to-do out-of-towners. In 1907, the Mizpah Hotel opened to much acclaim, with its hefty $200,000 price tag on full display across five Victorian-stylized floors (the most of any building in Nevada for the next 25 years). The luxurious building boasted all-electric lights, steam heat, the West's first electric elevator, ceiling-mounted fans, a finely stocked bar, and opulent rooms.
Staying at the Mizpah today is a treat. All of it still stands in its painstakingly preserved and beautifully restored glory, as does its original title of "finest stone hotel in the desert." More recently, it earned both a place on the Historic Hotels of America register and the USA Today Readers' Choice award for " #1 Most Haunted Hotel." But it's that last one, in particular, that leads us to the glamorous ghost you're here for—plus a few others for good measure.
The Lady in Red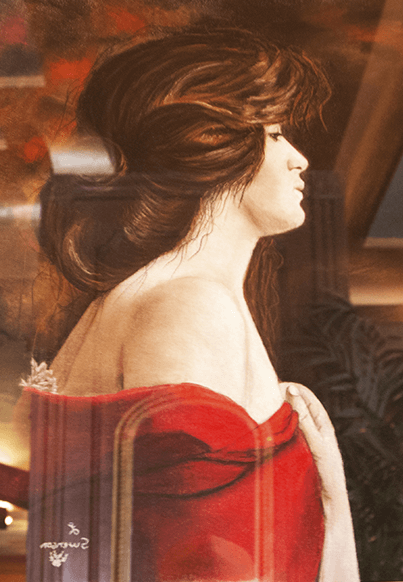 As was common in many Wild West towns, the Mizpah was not strictly just a hotel (if you know what we mean). Over the years, many guests came and went—some specifically just to visit a certain year-round resident who lodged in a palatial fifth-floor suite where she worked in—and prospered from—the oldest trade in the world. At least until an ex-lover, possibly a former patron, stabbed and strangled her in a fit of jealous rage.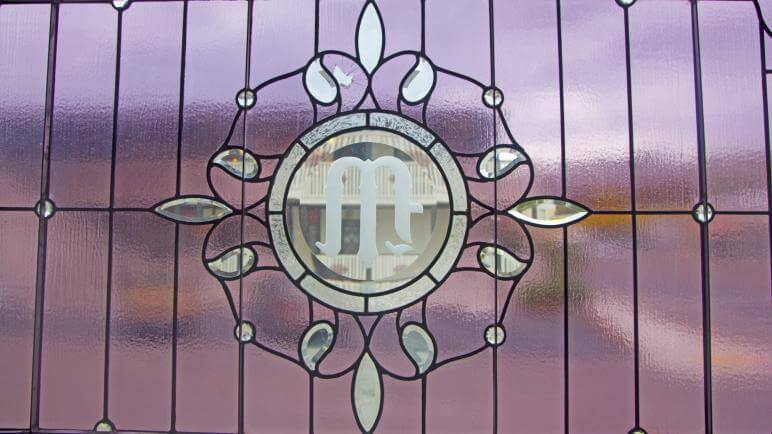 Today, her presence lingers on, a phenomenon paranormal experts believe is common in places where ugly stuff went down. Although the Lady in Red's origins and true identity are lost to history (many accounts suggest she went, appropriately, by just "Rose"), she was said to be kind, welcoming, and generous—and, evidently, still is.
In spite of her brutal end, many men visiting the Mizpah Hotel have reported hearing an incorporeal voice whispering sweet nothings in their ears—especially in that fancy elevator, which the Lady in Red used to escort her visitors from the lobby to her chambers. In addition, hundreds of guests have awakened to discover a pearl beneath their pillows—supposedly from her necklace, which broke and spilled onto the floor in her tragic scuffle.
Eventually, her boudoir was split into three separate rooms—502, 503, and 504. While 504 is now officially the Lady in Red-themed room—lavishly festooned with scarlet curtains, a flowy bed canopy, and matching period furniture—more activity has actually been reported in room 502. That said, you never know where her spirit may make itself felt. Or, for that matter, in which room a mannequin, done up as the Lady in Red, may be waiting to greet an unsuspecting guest. (No, seriously; the Mizpah Hotel staff have a boo-tifully playful sense of humor.)
Other Ghosts of the Mizpah Hotel
While the Lady in Red is unquestionably the Mizpah Hotel's signature specter, enough reports from guests and staff suggest that she's not the only ghost on the block. Upon turning in for the night, many guests have found themselves annoyed by the sounds of kiddos turning the third floor into a playground, laughing and scampering down the halls. However, after opening the door to scold them (and perhaps their careless parents), no one's there. Or—even spookier—after calling the front desk to complain, they learn that there are, in fact, no children staying in the building.
And then there are the two dudes in the basement. Thanks to the Mizpah Hotel's proximity to Tonopah's primary mining territory, it is situated above a series of subterranean tunnels, which linked mineshafts and other buildings in the area. One guess is that the spirits of two victims of a cave-in, underground explosion, or even murder may have wandered into the Mizpah's basement in an attempt to flee their afterlife's fate. Although the basement is closed to the public, plenty of staffers can tell you some tales—or at least explain why they refuse to go down there.
Put Your Fright-ing in Writing
With all this unexplainable phenomena, it's no wonder the Mizpah Hotel has been featured multiple times on paranormal investigation TV shows, including in Season 5, Episode 2 of Zak Bagans' Ghost Adventures, when they seek out the Lady in Red herself. However, perhaps even more intriguing is the Mizpah Hotel's "guest book," in which visitors are encouraged to scrawl down their own apparitional encounters.
Ask for the book at the front desk; it makes for especially great reading while sipping on a Lady in Red Zinfandel at the ornate Long Shot Bar. (The duo behind Cline Cellars are the same folks who took on the decade-long project of restoring this incredible property, reopening it in 2011.) No matter what, when you make it to the Mizpah Hotel along a Free-Range Art Highway road trip, if you see the Lady in Red, wish her well for us. We're dead serious.
To learn more about spooky spots around the Silver State, check out this spirited roundup.
Get Inspired
Related Stories